When any theme arouses creative interest
His acrylic on canvas The Jester King you can think of as an expressionistic painting or a fairy tale. Already from the age of four Paul Hilario https://paul-hilario.pixels.com/ aspired to become a muralist. When his father didn't have paper to give him, he would draw on the walls of the house. Some television programs, such as Land of the Lost, inspired him to draw dinosaurs, cars and people. While in elementary school, his pencil drawing excelled in a number of art competitions, including portraying Filipino hero Jose Rizal.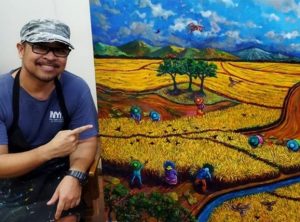 His evocative works favor vibrant colors to create characters poised within a vast spectrum of symbolisms. For him, painting is an art form that confronts the possibilities offered by canvas and colored fluids. He paints using pigments mixed with synthetic resins. Born in 1972 in Los Baños, Philippines, he paints all possible shades of happy or sad stories. In 1984, Paul Hilario https://www.artmajeur.com/paulhilario created comics when he was in the first grade of middle school, renting and selling them to his classmates for a few pesos. He failed the entrance exams for Philippine High School for the Arts, so he studied at UP Rural High School in Los Baños, Laguna.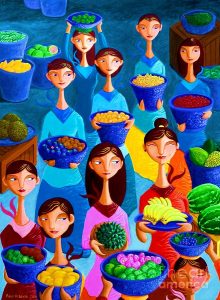 He creates figurative art that helps to tickle something in the mind of those who view his paintings of him. Without neglecting any expressive possibilities, he loves to create paintings characterized by a strong narrative and descriptive content. His creative subject can be inspired by something personal or social. Filipino painter Paul Hilario https://www.facebook.com/Paul.Hilario/ is extremely attracted to figurative expressionism. His creative impulse can be traced back to factors that focus on the contradictions of the reality of life. By purchasing one of his artworks, you can choose between a print on canvas or a framed print, even as a metal print. Fun or magical, colorful or flexible, any way any of his paintings can enchant you.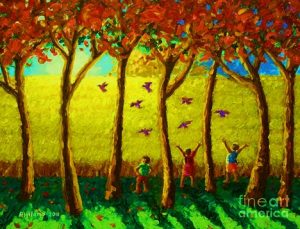 Convinced that he was born with a silver fork in his brain, he does not hesitate to apply paint on canvas in a creative way. Not only in the Philippines have his works found success, but also in Australia and Canada, Dubai, the United Kingdom and the United States. He likes to create stories that embrace emotional beams of radiation in polychromatic way. Within his canvases Paul Hilario https://www.deviantart.com/paul-hilario uses symbolism, he practices it artistically by creating disconnections between images and objects. Of the old masters of painting, to learn the techniques he was influenced by Vincent Van Gogh, Vicente Manansala and Marcel Antonio, he even investigated the pictorial secrets of the Byzantine era.