Between Dusk and Dawn
It was a thick red-haired beatnik girl looking at you with her big black eyes, wearing black neckline sweaters. Her spirit remains not only in her art works, but also and above all, in the people and places she loved to frequent. Like a spirit born out of time, she lived a extraordinary life like a  tightrope walker, one foot in this world and one that inside her  artworks. In 1994, in her autobiography Marianne Faithfull mentioned her. A song by Joni Mitchell is about her, the woman who inspired singer Patti Smith, as well as a character from a Tennessee Williams play. Vali Myers https://www.valimyerstrust.com/about-vali-myers/ even inspired a painting by Ching Ho Cheng housed in the collection of the Cleveland Museum of Art.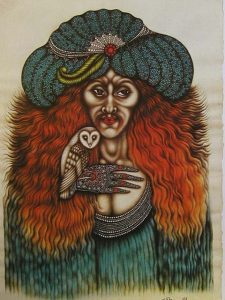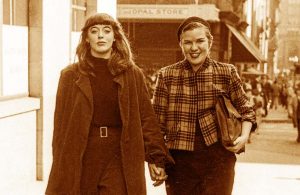 She spent her life traveling, sharing lifestyle and art with everyone she met. She was very keen that in her life (as well as in her death) everything followed the paths of animals. She was acquainted with Salvador Dalí and Jean Cocteau, Patti Smith and Sam Shepard. Vali Myers https://www.outregallery.com/collections/vali-myers was born in the summer of 1930 in Canterbury (Sydney), a city where she showed artistic talent from an early age. Moving with her family to Melbourne, she worked in factories to pay for her dance lessons, even becoming the principal dancer of the Melbourne Modern Ballet Company.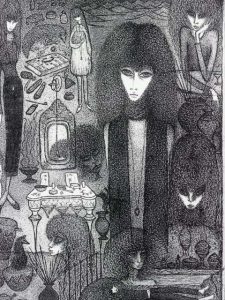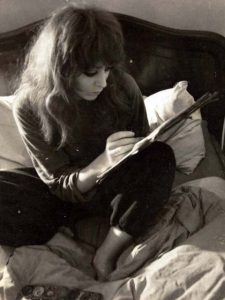 To pursue a career as a professional dancer, in 1949 she Vali Myers https://herplacemuseum.com/encounters/vali_myers/ went to Paris, where she lived in Saint-Germain-des-Prés. In that bohemian neighborhood located on the city's Left Bank, Dutch photographer Ed van der Elsken chose her as the protagonist of a book, Love on the Left Bank. A powerful and creative artist, she began with drawings scribbled in Parisian cafes of the 1950s. On the left bank of the Seine, she lived among peers who wrote or painted, smoking hashish and sleeping on public benches. As she loved to tell those who asked her about her wandering, a good fox always knows to hunt far from the burrow.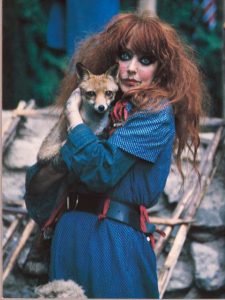 Living in the house that her parents had built on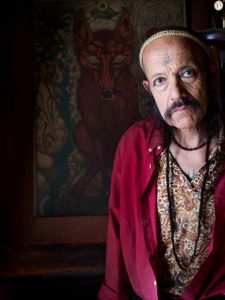 stilts over a lagoon, without fear of anything, as a young girl she spent hers playing in the bush. Her works of art are energetic food for artists and lovers of the natural world. Working in pen, ink, and watercolor, Vali Myers https://www.ecostiera.it/vali-myers-a-memoir-latto-damore-di-gianni-menichetti/ divided her life between Melbourne home, the Hotel Chelsea in New York City and Paris. In Europe, she married an Austrian, with whom she moved to Positano where, when their marriage ended, an Italian artist came into her life who helped her to transform their home into a wildlife sanctuary.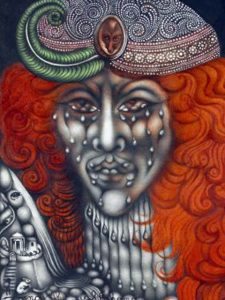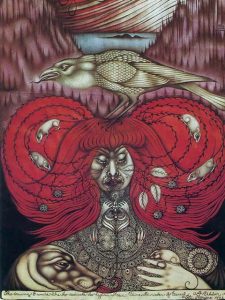 She has put all her spirit into her life; so, through that legacy, maybe she can inspire you. Developing from monochromes to a full range of vibrant colours and tones, Vali Myers https://www.portrait.gov.au/people/vali-myers-1930 art works extending to watercolour and gold leaf. Not only her paintings was held in the Stuyvesant collection in the Netherlands and Hurryman Collection in New York, but also is owned by George Plimpton and Mick Jagger. After some epileptic seizures and occasionally returning to Positano, she returned to Melbourne in 1993, dying there in the winter of 2003. We like to remember her in her words: I have nursed dying animals and I know what awaits me, but I have lived the life I wanted to live, doing what I wanted to do.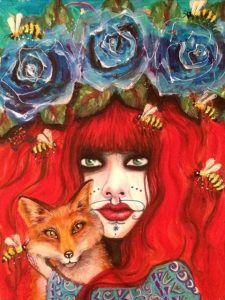 To broaden your horizon of knowledge about other painters, you can type http://meetingbenches.com/category/paintings/. The sole purpose of this site is to spread the knowledge of these artists and that other people enjoy their works. The property of the images that appear in this blog correspond to their authors.