A surrealist, disturbing paradoxes and hallucinating qualities
Among the many schools she attended, also Foxcroft School https://www.foxcroft.org/, in Virginia. In her paintings, you sometimes find a jumble of objects in the foreground contrasted by others in the distance. Her semi abstract paintings, permeated with a sense of stillness, took motifs and styles from both de Chirico and other surrealist painters, such as Yves Tanguy. Kay Sage https://www.wikiart.org/en/kay-sage did not comment on what her paintings represented, nor did she offer any interpretation of the mood of those who could observe them. In her Margin of Silence https://artsandculture.google.com/asset/margin-of-silence/dAHyrzDs4GlJFw, with a dark background, and which psychologically refers to feelings of unease, the figurative representations are static and draped.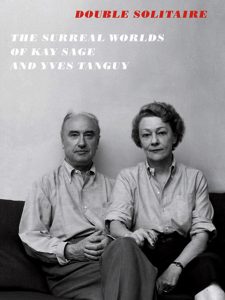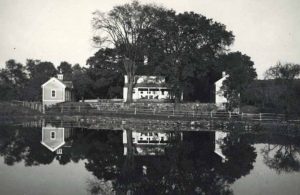 She lived in Rapallo (Italy) with her mother, also visiting Paris, thus becoming a good connoisseur of both French and Italian. On only one occasion, Kay Sage https://www.metmuseum.org/art/collection/search/488856 told an art critic what her The Instant was supposed to show: what was inside was both mechanical and living. If you try to carefully observe her Tomorrow Is Never https://www.metmuseum.org/art/collection/search/488856, created in 1955 with elementary principles of architecture, you cannot help but let yourself go to the suggestions that refer to human forms. Her creativity developed particularly between 1940 and 1955, when she married and lived with Yves Tanguy in the Town Farm of Woodbury (Connecticut) https://www.aaa.si.edu/collections/items/detail/kay-sage-and-yves-tanguys-home-woodbury-conn-11569. She and her second husband a surrealist painter, had converted a barn on their farm into two art studios, separated by a partition, but with a door.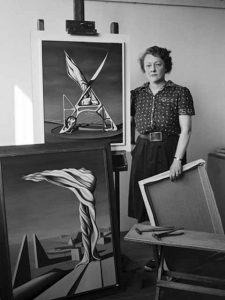 Although known as a visual artist, she also wrote five volumes of poetry, four plays and an autobiography in French. Inspired by Surrealism, she began to paint in that style, and in 1938, she exhibited some of her works at the Salon des Surindépendants exhibition. Mostly, Kay Sage's paintings https://awarewomenartists.com/artiste/kay-sage/ focus on walls, towers and pylons, sometimes under construction but others in ruins. One of her oil on canvas from 1940 entitled Danger, Construction Ahead https://artgallery.yale.edu/collections/objects/52853, presents large forms in the foreground, arranged asymmetrically. When properly observed, they emphasize the distance.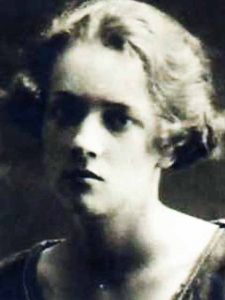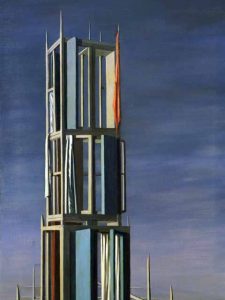 She was born into a wealthy family in Albany (New York) in 1898. As a child, she was used to drawing and writing as a hobby, but her first painting training was at the Corcoran Art School in Washington https://corcoran.gwu.edu/. Like the painter Giorgio de Chirico, Kay Sage https://www.mattmuseum.org/sage_and_tanguy/ also painted scenarios with arched entrances and oblique perspectives, sometimes with humanoid figures concealed by draperies. In Paris, in 1937 she saw the international surrealist exhibition at the Galerie Beaux-Arts, admiring in particular the paintings of the Italian artist Giorgio de Chirico, of whom he bought a work. In 1951, she painted Unusual Thursday https://useum.org/artwork/Unusual-Thursday-Kay-Sage-1951, objects in the foreground with a lattice bridge in the distance.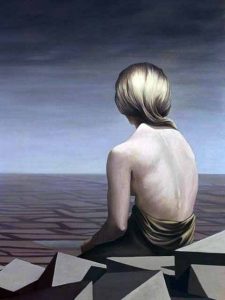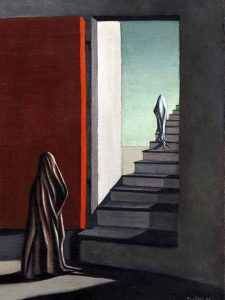 She also studied art in Rome, the city where she lived the happiest days of her life, learning techniques to paint the Roman countryside outdoors. She fell in love with and married a young Italian nobleman, living with him the idle life of the Roman upper class for ten years. After the cancellation of the marriage, she held his first personal art exhibition at the Galleria del Milione in Milan https://galleriailmilione.it/. In painstakingly painting, she used a gray-green-ocher palette, vaguely similar to the atmosphere that preceded a thunderstorm. Kay Sage https://www.amazon.com/House-Her-Own-Solitary-Surrealist/dp/0803242344 privileged the scenographic preparation of objects on deserts or plains, as well as distant horizons.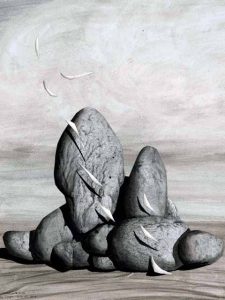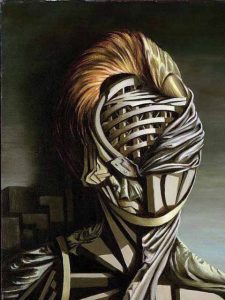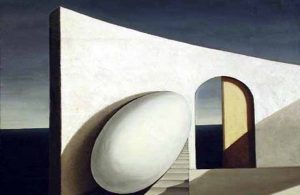 To broaden your horizon of knowledge about other painters, you can type http://meetingbenches.com/category/paintings/. The sole purpose of this site is to spread the knowledge of these artists and that other people enjoy their works. The property of the images that appear in this blog correspond to their authors.