If inner fire is the most important thing you possesses
An intelligent woman with a captivating smile, she also became a passionate photographer, but it was thanks to her mother that she was able to realize her poetic vein. Thanks to the impulse of a Finnish-Swedish-speaking relative, around 1908 she made the decision to make Swedish the primary language of her writings. Edith Södergran https://www.poetryfoundation.org/poets/edith-sodergran has been able marvelously illustrate life through multiple stylistic means. In the period between the two world wars, this poet initiator of Finnish expressionism was able to do it, in an extremely personal way, with perspectives of bliss and melancholy.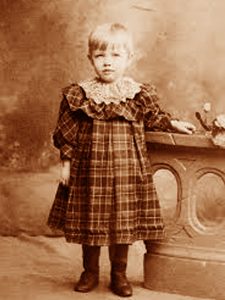 NOW IT HAS FALLEN – When all the golden birds fly home across the deep blue water, I sit on the shore, enraptured in its scattered glitter. Their departure rustles through the trees. This farewell is vast, and separation is approaching, but reunion is certain as well. With my head on my arm, I fall asleep easily. On my eyes the breath of a mother, from her mouth to my heart: sleep, daughter, and she dreams now that the sun is gone.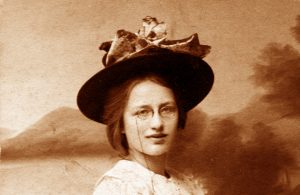 In her day, the chances of recovering from tuberculosis were not good: in fact, it was usually ten years after its diagnosis before dying from it. As a writer, she was little know during her lifetime, yet, after her death in 1923, her influence as a poet was considerable. Born in St. Petersburg in 1892, Edith Södergran https://www.goodreads.com/author/show/419143.Edith_S_dergran was influence by Symbolism, Expressionism and Futurism, and became an important expression of poetry in the Swedish language. Her studies focused on modern languages, yet not Swedish. It was in German that she wrote her first poems, and she was able to improve her knowledge around 1913, during a couple of medical stays in Switzerland.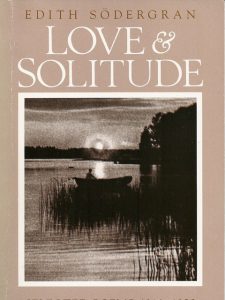 THE STARS – When night comes, I stand on the ladder and listen, the stars swarm in the garden and I am in the dark. Look, a star has fallen ringing! Do not go barefoot on the grass; my garden is full of splinters.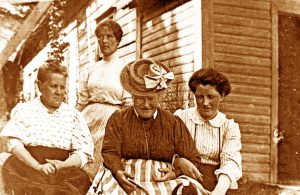 One of her classmates described her as the most gifted pupil in the class. Thanks to her teacher, she was also interested in the knowledge of the French language, and thanks to this impulse, some of her most poignant love poems were born. In 1916, Edith Södergran https://scholar.harvard.edu/lindqvist/files/13.1lindqvist.pdf made her debut as a writer with her own poetry collection in free verse. However, two years later, those verses were followed by the publication of Lira, The altar of roses in 1919, The shadow of the future in 1920 and, five years later, The country that does not exist. After her death, a beautiful collection of poems was publishe: The land that is not.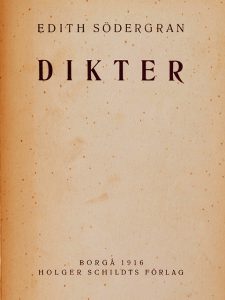 I DO NOT FEAR ANYTHING – I have energy. I fear nothing. Light is the sky for me. If it ruins the world, I do not ruin. My horizons stand bright above the stormy night of the earth. Get out of the mysterious light field! Unyielding, my strength waits.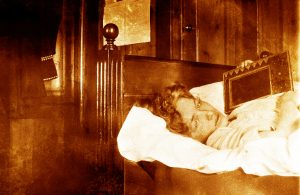 She had many followers, and currently her poems are translated into many languages, even Chinese. Edith Södergran https://www.goodreads.com/book/show/24904019-edith-s-dergran, the only daughter of a Finnish-Swedish family, had Swedish as her mother tongue. Her parents moved to a village on the Karelian Isthmus, where her maternal grandfather bought them a house. Attending a girls' school in St. Petersburg, right in front of the Winter Palace, she had the opportunity to get to know with her eyes the dramatic contradictions of Russia of those years. Her father died of tuberculosis in 1907, the following year she was diagnose with the same disease.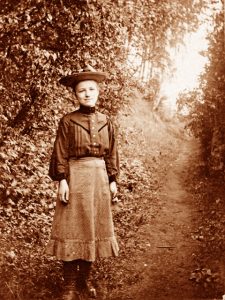 YOUR NOSTALGIA – Your nostalgia is a sea you can navigate, your nostalgia is a ground you can walk on. Why are you then inert and discouraged, staring into space? A morning will come with a horizon that is redder than all the others; a wind will come to offer you its hand: get on your way!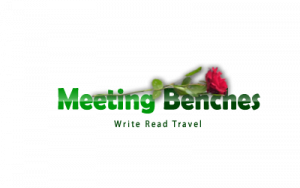 If you want to know writers, you can type http://meetingbenches.com/category/library/, while for poets around the world http://meetingbenches.com/category/poetry/. The sole purpose of this site is to spread the knowledge of these artists and that other people enjoy their works. The property of the images that appear in this blog correspond to their authors.