Scout the life and colourful works of an artist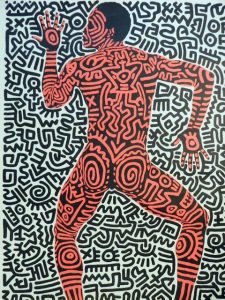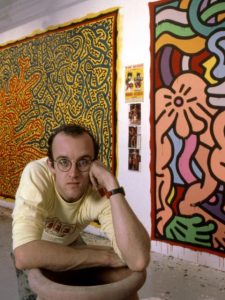 Perhaps by chance, Keith Haring decided to express his creativity on empty advertising spaces. The New York subway https://untappedcities.com/2014/05/02/6-places-to-see-keith-harings-artwork-in-nyc/ became a kind of "workshop," the art atelier where new and reckless graphic solutions could be experimented. We remember his debut season with his words: «"One day, traveling on the subway, I saw a panel that was supposed to contain an advertisement. I immediately understood that this was the most appropriate space for drawing. To a stationery shop and I bought a pack of white chalk, I went back to the subway and I made a drawing on that panel. It was perfect, soft on black paper; the chalk drew on it very easily."»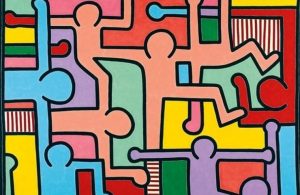 As a child he had revealed a penchant for drawing, therefore, he was encouraged by his father who sensed his son's artistic talent. In 1976, he hitchhiked around the United States to observe the works of artists on the American scene. Not only are the images of his stylized men famous all over the world, but his works are also familiar to those who know nothing of the pop art of the eighties. Keith Haring https://www.haring.com/ was born in Reading, Pennsylvania, on a spring day in 1958, he studied graphics and at the School of Visual Arts in New York, where he began to show interest in graffiti and murals. He learned the art of conveying simple and intelligible messages.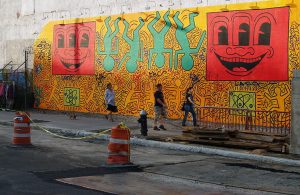 It had always been clear to him that art should not be reserve for the appreciation of a few, but for everyone. He held his first exhibit at the Pittsburgh Arts and Crafts Center in Pittsburgh. He opened a shop in Lower Manhattan, selling us gadgets with reproductions of his works. Swatch entrusted him with the design of some of its watch models. Keith Haring https://www.travelonart.com/arte-contemporanea/meravigliosi-omini-di-keith-haring/ explained that the commercialization of his works was to make them accessible to all. Before being consecrate in art, he was initially an outcast, because he was a lover of street culture. He dealt with burning issues in his colors, such as capitalism and racism, nuclear rearmament and AIDS.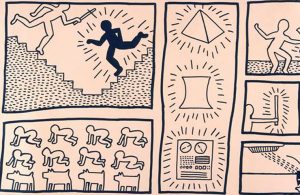 To know the secret of his creative vein, it is necessary to reread something about him: "Children know something that most people have forgotten." His novelties became explosive, eventually attracting the attention of art connoisseurs. His essential style of him, with black outlines and vivid colors, became recognizable to all, especially after he made the drawings in the New York subway. From the 1980s, Keith Haring https://www.youtube.com/watch?v=u1fwS1pp2X4 exhibited his work at an East Village nightclub, Club 57, and with Andy Warhol's friendship began a very fertile creative season. Internationally recognized, he exhibited works on all continents and even participated in a television broadcast, he painted a mural on the Berlin Wall. He did not fail to address topics such as love, joy and sex.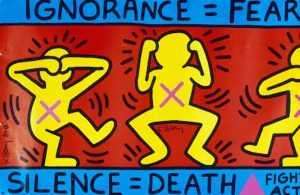 He saw himself as a necessary part of an important quest, something to which there was never an end. His creative starting point was simple: art had to free the soul and cause creative storms. When he was to paint, it was an experience: at its best, it was transcend reality. Along the lines of Andy Warhol, he invented an urban language made of primitive shapes that were inspire by comics. Very active in raising public awareness of the importance of using condoms, in 1988 he fell ill with AIDS and created a foundation to assist those with HIV. The following year, Keith Haring https://www.widewalls.ch/magazine/street-art-legends-best-of-keith-haring-art painted a mural dedicated to universal peace in Pisa. Now he became the leader of neo-pop, he became one of the most representative artists of his generation.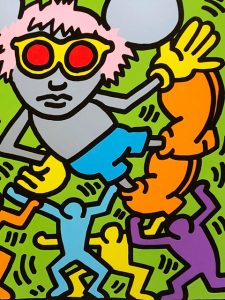 An essential and thick contour line circumscribed his figures, incorporating only apparently childish figures. Iconic was its use of vivid and eye-catching colors, similar to those used in advertising graphics. His imagery became a universally recognized visual language, with works that made use of an immediate style, rich in characters. Now become an established, acclaimed and rich artist, the transgressive artist gives himself a sexually unregulated life. Due to complications related to his illness, Keith Haring https://pop-shop.com/ died on a day in February 1990. Madonna, his singer friend, dedicated the first date of her own World Tour to him. We remind you with his words: "Nothing is important … so everything is important."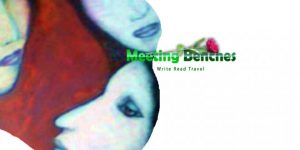 To broaden your horizon of knowledge about other painters, you can type http://meetingbenches.com/category/paintings/. The sole purpose of this site is to spread the knowledge of these artists and that other people enjoy their works. The property of the images that appear in this blog correspond to their authors.