Chinese fashion, between sorghum and ducks, melodies and an expressionist painter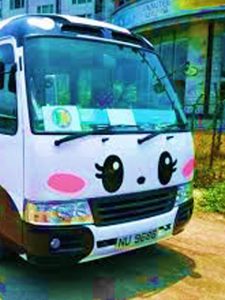 Creativity is the ability to create using an original through imaginative skills. Today's Chinese culture is comprised of large array of traditions and innovations, all of which are in constant interaction, creating shifting patterns. The Cultivation of Creativity in the Chinese Culture https://www.researchgate.net/publication/291348526_Confucius_and_creativity have roots of its rise to its mastery of imitative and incremental innovation. The many faces of Chinese creativity have the faces of writers and musicians, fashion designers, photographers and painters. These kinds of people are unit by the energy and resourcefulness that comes out of their multifaceted personalities. This is what happens – and has always happened – in any place on earth, when human beings wanted and knew how to observe things with different eyes. Among our author journeys http://meetingbenches.com/category/author_travels/, in this, Chinese eyes will guide us through the invisible horizon where art and culture come together in creative originality.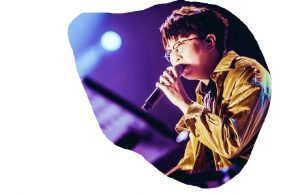 In ancient China, music was intend to perfect youth education. That didactic function also had meanings connected to a delicate balance between Heaven and Earth. Reading the Book of Rites https://ctext.org/liji, you find a chapter on music, where you can read that it is born in the heart of man whose external things act on the emotions that interact with the tone of the voice. This is exactly what you can discover by listening to the melancholy poetic melodies of Mao Buyi. Born October 1994 and better known by his stage name Mao Bu Yi, is a Chinese singer-songwriter from Heilongjiang, who rose to prominence for winning the all-male singing competition The Coming One in 2017. In 2018, Mao Buyi https://peoplepill.com/people/mao-buyi/ released his debut album Perfect Day, achieving double number ones on the Billboard China singles chart in 2019. His Drown Your Sorrows song was stream over 500 million times. He embarked on a three-date tour of Shanghai, Beijing and Chengdu, which was attend by 300,000 people.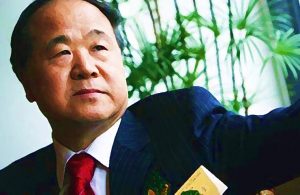 Walking through Beijing, you will discover that there are three types of bookstores: managed by the state, publishing houses or private individuals. Founded in 1988, in the city center you will find the Bookshop of the three flavors, one of the first private bookstores. In the northeast of the city center, the Publishing house of the people of the east specializes in historical non-fiction works. In the large commercial areas of the center, you will find the imposing and modern Beijing Book Palace, with a huge selection of publications. You will also find books by the writer Mo Yan, such as Red Sorghum https://www.amazon.com/Red-Sorghum-Novel-Mo-Yan/dp/0140168540, a good purchase to enjoy Chinese atmospheres, simply by reading. Published in 1986, Red Sorghum is a Chinese novel by Mo Yan https://www.nobelprize.org/prizes/literature/2012/yan/facts/, which was award the 2012 Nobel Prize in Literature. It was his first novel and remains one of his best-known works. He was born March 1955, in Gaomi (Shandong province, China), becoming short-story writer renowned for his imaginative fiction which became popular in the 1980s. He left his political position in 1997, continuing writing fiction, with his rural hometown as the setting for his stories.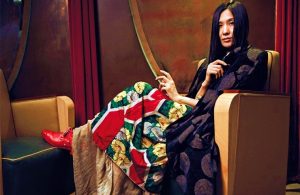 If you are a lover of shopping, or if you are looking for some good shopping opportunity, a walk in some areas of Beijing is one of the things not to be miss. A fifteen-minute walk from Tiananmen Square, Wangfujing is the shopping street par excellence, with large shopping centers and many restaurants where you can have a refreshment. Walking for only ten minutes, from Tiananmen Square you can also get to Qianmen Street, where small shops waiting for you selling clothes and antiques. The Quanjude Peking Roast Duck Restaurant http://www.china.org.cn/travel/beijingguide/2011-08/05/content_23143593_10.htm is the right place to relax, enjoying the unmissable Peking lacquered duck, equal to the one that well knows the fashion designer Uma Wang. The sense of the Orient by her design is hidden inside. Born in a family of Chinese medicine practitioners, she has immersed herself in the aesthetics of calligraphy, herbs colors and Chinese philosophy. In 2009, she established her own brand UMA WANG. Produced in Italy, she stocked in alongside around 100 retail outlets around the world. Named by Vogue Italia as one of up-and-coming designer's, to watch for her innovative pairing of textured fabrics and draped designs. Uma Wang http://www.umawang.com/en/ has been award fashion awards, such as the Beijing CCDC Best Designer award in 2010 and the 2011 Audi Progressive Designer Award. Her slender figure, with long black hair, stand out in the crowd. At the Shanghai Film Festival, actor Yun Zhou displayed with two sets her tailor-made dresses.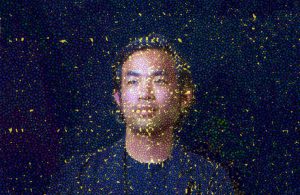 At dawn, the light here is extraordinarily clear, perfect for photographing. China is an ideal land for capturing beautiful photos. There is a market dedicated to photography west of Beijing, a place where you will find cameras and all the accessories you will need. At the end of your day, just when the light is favorable for photographing. Plan in time the place to close your Beijing photographic tour https://www.chinadiscovery.com/china-photo-tours/beijing-photography-tour.html, because that place and that moment could enclose in a single shot all the excitement of your trip to Beijing, where the photographer Stefen Chow manages to photograph the complexities of society. To take classes at the International Center of Photography, in 2007 he left for New York City. In 2013, his portrait of the iconic Chinese artist and activist Ai Wei Wei was honor at the World Press Photo. Stefen Chow https://www.stefenchow.com/About/Bio/1, a photographer raised in Singapore, lives in Beijing. His work is publish and exhibit internationally. From the haves and the have-nots, his Equivalence project, talks about the tensions between a need and a want. He is a father, photographer and mountaineer that make a living doing things he love. He is part of artist duo Chow and Lin. Their practice lies between statistical, mathematical and computational techniques, to address global issues.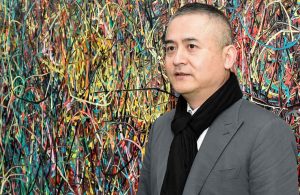 Walking, here you can clearly perceive the contrast between the present and the past. This place in Beijing takes its name from a factory that was born there in the 1950s. In 2003, the place was designate by American Time Magazine as one of the top 22 most famous places of interest in the world. Famous for its exhibitions and its extraordinary creative laboratory, District 798 http://www.798district.com/ is a point of reference for culture urban scene. Industrial plants and pipelines, red brick walls and slogans of many eras and battles, workers in uniform and visitors blend perfectly in this place, offering you the opportunity to warm your curiosity before knowing that of the painter Zeng Fanzhi. When he was in art school, he paid a particular interest in German expressionist painters. Largely influenced by Expressionism, in addition to being one of Asia's most financially successful artists, he is one of the most popular artists of his era. Intuitive psychological sense and carefully calibrated expressionist technique are what characterize your creative talent. Zeng Fanzhi https://gagosian.com/artists/zeng-fanzhi/ is a Beijing-based contemporary Chinese artist. From the early stages of his career, his paintings were mark by their emotional immediacy.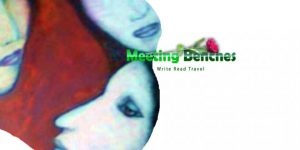 The intellectual properties of the images that appear on this blog correspond to their authors. The only purpose of this site is to spread the knowledge of these creative people, allowing others to appreciate the works. If you want to know our author travel already published, you can type http://meetingbenches.com/category/author_travels/.