If God would have a voice, he must sound a lot like Andrea Bocelli
Tuscan hills of grass velvet, low and emerald. An unreal landscape that will attract the attention of your eyes when, not far from Volterra, you will arrive in small Lajatico https://www.visittuscany.com/it/localita/lajatico/, where no photographer would be able to capture the uniqueness of the intense colors and the preciousness of the light. A natural theater in the hills. The Teatro Del Silenzio collects works by internationally renowned artists. Quiet for 364 days, every year it comes alive with illustrious presences, through exciting concerts that combine music with the earth where a very famous Italian singer-songwriter was born.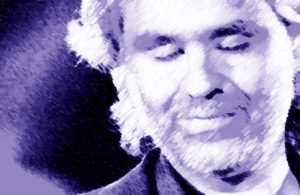 As a child, he learned to play the piano, flute and saxophone. He was diagnosed glaucoma, and became completely blind at age 12. Born in Lajatico into a September day, 1958, Andrea Bocelli https://www.andreabocelli.com/ is an Italian songwriter. After performing evenings in piano bars, he signed his first recording contract with a music label. He rose to fame in 1994, winning the preliminary round of a Sanremo Music Festival performing Miserere. His song Con te partirò (included on his second album Bocelli), is one of the best-selling singles of all time. In 2013, he collaborated with Jennifer Lopez and Nelly Furtado on album Passione.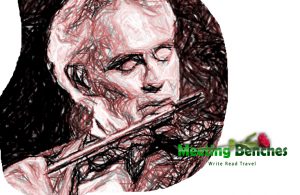 Heeding his parents' wishes, he studied law at the University of Pisa, and became a court-appointed lawyer after graduation. His big break came when a demo tape landed in the hands of Luciano Pavarotti. Romanza, his first compilation album, is one of the best-selling albums of all time. Bringing classical music to the top of international pop charts, he has had success as a crossover performer. Selling over 90 million records worldwide, Andrea Bocelli https://www.youtube.com/andreabocelli has recorded solo studio albums (of both pop and classical music), greatest hits albums, and complete operas. He joined forces with Placido Domingo and Ana Maria Martinez on 2014's Manon Lescaut.
He grew up on his family's farm, where they made wine in a Tuscany small village, south of Pisa. According to his website, he had his first taste of success in a singing competition in 1970. In 1998, Andrea Bocelli https://www.facebook.com/andreabocelli/ was named one of People magazine's 50 Most Beautiful People. He performed his Under the Desert Sky concert in Lake Las Vegas, in 2006. In 2010, for his contribution to Live Theater, he was honored with a star on the Hollywood Walk of Fame. Your mind, your soul can be transported by Bocelli inner being. On Easter Sunday 2020, he live-streamed his Music for Hope concert from the Duomo cathedral of Milan (Italy).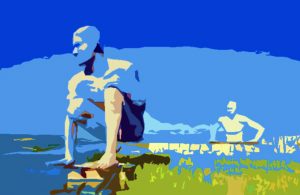 WITH YOU, I LEAVE – When I am alone, and I dream on the horizon and words are missing, yes, I know that there is no light in a room when there is no sun, if you are not with me, with me. On the windows, show everyone my heart that you have turned on. Close the light you met on the street inside me. I will go with you. Countries that I have never seen and lived with you, now I will live them. I will go with you on ships across seas, which, I know, no, no longer exist. I will live with you when you are far away. I dream on the horizon and words are missing, and I know that you are with me. You my moon, you are here with me my sun you are here with me. https://www.youtube.com/watch?v=TdWEhMOrRpQ
If you want to get to know international music scene, you can type http://meetingbenches.com/category/music/. The property of the images that appear in this blog correspond to their authors. The sole purpose of this site is to spread the knowledge of these artists and that other people enjoy their works.