Through green velvet hills, into the creative Italian theater  
Tuscan hills of grass velvet, low and emerald. An unreal landscape that will attract the attention of your eyes when, not far from Volterra, you will arrive in small Lajatico https://www.visittuscany.com/it/localita/lajatico/, where no photographer would be able to capture the uniqueness of the intense colors and the preciousness of the light. A natural theater in the hills. The Teatro Del Silenzio collects works by internationally renowned artists. Quiet for 364 days, every year it comes alive with illustrious presences, through exciting concerts that combine music with the earth where a very famous singer-songwriter was born.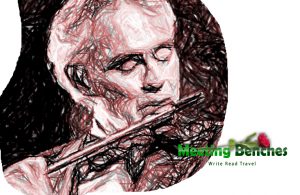 As a child, he learned to play the piano, flute and saxophone. He was diagnosed glaucoma, and became completely blind at age 12. Born in Lajatico into a September day, 1958, Andrea Bocelli https://www.andreabocelli.com/ is a songwriter. After performing evenings in piano bars, he signed his first recording contract with a music label. He rose to fame in 1994, winning the preliminary round of a Sanremo Music Festival performing Miserere. His song Con te partirò (included on his second album Bocelli), is one of the best-selling singles of all time. In 2013, he collaborated with Jennifer Lopez and Nelly Furtado on album Passione.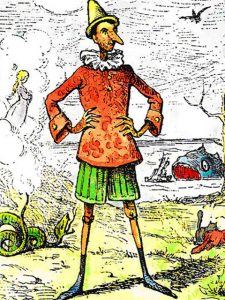 Welcome to Collodi https://www.collodi.com/, the town of Pinocchio (May 27 is his birthday), where among the houses perched one above the other, a writer found his inspiration for his novel for children. The adventures of Pinocchio, 220 translations in as many languages, will tell you the story of the vicissitudes of a puppet. The tales of the little wooden puppet, who dreamed of becoming a real child, were born right in Tuscany, where you can visit the Pinocchio Park www.pinocchio.it. The Talking Cricket and the Blue Fairy await you in an enchanted place where fantasy reigns, and where adults become children again.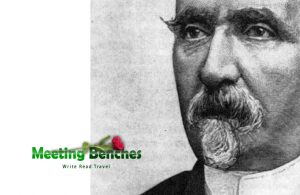 The maternal grandfather administered a man at the gates of the village of Collodi, whose name inspired the pseudonym that made the writer famous all over the world. The father was a cook and the mother was a tailor and waiter, both serving a family of marquises. Born in Florence in November 1826, Carlo Collodi https://www.periodicodaily.com/carlo-collodi-nel-1826-nasceva-il-papa-di-pinocchio/ was a writer and journalist who became famous as the author of the story of a puppet, The Adventures of Pinocchio, an imaginary place where a writer imagined that adults could go back to being children.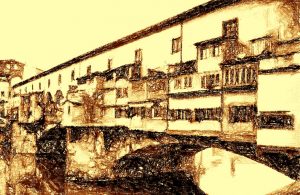 Its success stems from the long tradition of the craft. Fine Italian jewelry made in Florence https://www.visitflorence.com/florence-typical-products/gold-jewelry-florence.html, where you will recall its dazzling displays of the jewelry workshops located on Ponte Vecchio. Into the beautifully lit shop windows, it is impossible to not be struck by works of art created by master Florentine goldsmiths. Are you searching for a gift for a special someone? An artisan piece of jewelry is surely a perfect gift idea, just like those designed by a Florentine who loves to ride and create jewelry.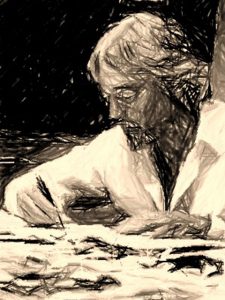 Within a land fertile with talents, art and passion for beauty, they are also born for jewels. He developed a passion for photography, which has not diminished over the years. His creativity is evident in the silver jewelry made for grand occasions and ceremonies, such as the cornucopias given as gifts to brides by Florence Municipality or the special rosary made for Pope Benedict XVI. Alessandro Magrino https://www.mariacristinasterling.com/en/profile.html was born in 1958 in Florence, where studied at the Institute of Art, discovering the meaning of figurative arts.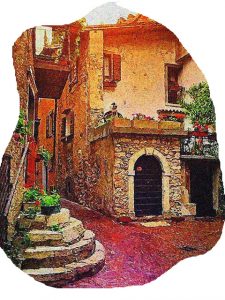 The best places to photograph in Tuscany https://www.tuscany-photo.com/, between myths and beauties, offer you a huge option. Here are places of art and panoramas of extraordinary beauty, which you can frame and capture with your camera at any time of the year. You can start from the beautiful landscapes of the Val d'Orcia, whose hills are perhaps the symbol of this land. Capture the charm of Piazzale Michelangelo (the panoramic terrace of Florence), capture the shell shape of Piazza del Campo in Siena, or live an experience that of flying in a hot air balloon over the Val d'Orcia. Let yourself be guide by someone who was born here and who knows where and when to go.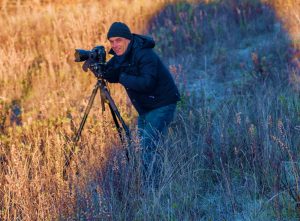 If you are searching for a local photographer in Tuscany (for a guided photo tour or a workshop on the field), with him will started to shoot countryside landscape pictures and street in medieval Tuscan villages and towns. His landscape photographs have been publish on the covers of prestigious Italian and foreign magazines. His adventure as a professional photographer began in the 90s. Born in Arezzo in 1965, Stefano Caporali https://www.stefanocaporali.com/ had cultivated a passion for photography from a young age, focusing on landscape photography.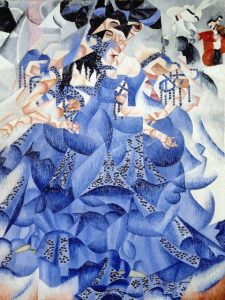 Here in Cortona https://www.discovertuscany.com/it/cortona/info-utili.html, the Etruscan civilization left many traces, before conquered by the Romans. The origins of its Etruscan Academy Museum date back to 1727. Between history and legend, bloody battles, art and religion, these hills contain a fantastic stop in southern Tuscany. Do not forget to take the path that leads to the Fortress of Girifalco, an impressive trapezoidal structure that has defied time, to show you its beauty. In this ancient land, suspended between present and past, a painter has been able to blend styles, lights and colors.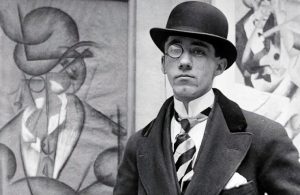 Cabaret goer, he represented the Parisian night world made of lights and dances in masterpieces. Born in Cortona on an April 1883 day, he arrived in Rome at the age of eighteen, knowing the style of divisionist painting, and then studied in Paris, where he was in contact with Picasso, Gris and Apollinaire. In 1909, Gino Severini https://www.cortonamia.com/en/gino-severini/ had been among the signatories of the Futurist Manifesto. In 1912, the Italian painters Boccioni and Carrà joined him in Paris, organized the first exhibition of the futurists.
The intellectual properties of the images that appear on this blog correspond to their authors. The only purpose of this site is to spread the knowledge of these creative people, allowing others to appreciate the works. If you want to know our author travel already published, you can type http://meetingbenches.com/category/author_travels/.