The urgency for the honest expression of form
Indian vernacular art, based on the traditions and the religion, is based on the collective memory of this group. Painting has a long history in Indian art. Its earliest paintings were the rock paintings in Bhimbetka rock shelters http://www.mptourism.com/tourist-places/bhimbetka-caves-rock-shelters.html. Indian paintings can be classified as murals, miniatures and paintings on cloth. Traces of murals, in fresco-like techniques, survive at the Ajanta Caves. Paintings on cloth, it was produced for epic poetry travelling reciters, or bought as souvenirs of pilgrimages. You can find Indian modern styles at affordable cost, shopping handmade paintings, canvas prints or frames online from India www.fizdi.com. Among notable Indian painter we wish you remember Hemen Majumdar, Amrita Sher-Gil and Krishna Hawlaji Ara.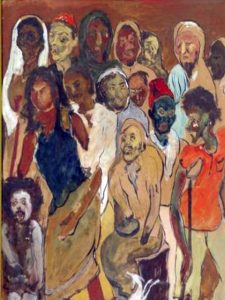 He found his way to art in the late 1930s. Born near Hyderabad in 1914, Krishnaji Howlaji Ara https://www.invaluable.com/artist/ara-krishnaji-howlaji-3gizmq4ium/sold-at-auction-prices/ was an orphan and worked as a car cleaner. He landed his first solo show by 1942. Wanting to look at the world from an Indian way, he became a member of the revolutionary Progressive Artist's Group. Initially, his media were watercolours and gouaches. Later he worked in oils, where pigmentation would remind of his previous preference for the watercolour.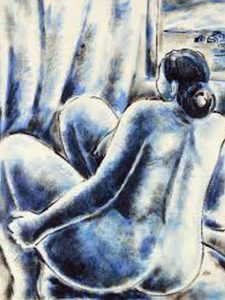 Painting his surroundings and portraits close to colonial painters, in the beginning he took on an academic approach to his art. His admirers have lauded his rendering of still lifes. For him, expression does not reside in passions glowing on a human face. He had his first solo show in a Mumbai restaurant. Moving through human figure studies and still life, his work was rooted in the joy of creativity. His works are undervalued as compared to his contemporaries. Staying into the naturalism limits, Krishnaji Howlaji Ara https://www.artfixdaily.com/blogs/post/2458-indian-artist-krishna-hawlaji-ara-painting-to-highlight-art-at-cl was the first contemporary Indian painter to use the female nude as a subject. Without formal training, he successfully developed his own language of expression.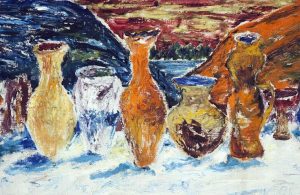 He was well known to paint a vast number of female nudes. Having served on their judging and selection committee, he was involved during the early years of India's Lalit Kala Akademi. Krishnaji Howlaji Ara http://ngmaindia.gov.in/sh-pag.asp won numerous awards throughout his life, including the Gold Medal for the Bombay Art Society in 1952. His composition way, was the art of arranging in a decorative manner the diverse elements, to express painter feelings. He passed away in Mumbai in 1985.
To broaden your horizon of knowledge about other painters, you can type http://meetingbenches.com/category/paintings/. The sole purpose of this site is to spread the knowledge of these artists and that other people enjoy their works. The property of the images that appear in this blog correspond to their authors.