Sensitivity, ability to produce ideas and originality in designing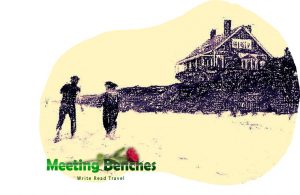 With the Latin word viatĭcum, we meant the necessary supply to travel, not only in a physical sense but also in a metaphorical sense, as an expression of some form of inner research. Travel is a tool for creating relationships between people and places, as well as the opportunity to open your mind to perceptual diversity. Even a trip to the United States https://www.amazon.com/Dig-USA-About-Faces-Generation/dp/B000FIWV72 can be the result of a new mental opening, an invisible place where you can understand places and people other than of our belonging. Traveling in the American creative territoriality, you will be able to study the ways in which places and special people participate in a multidisciplinary way in the construction of an itinerant emotion to remember.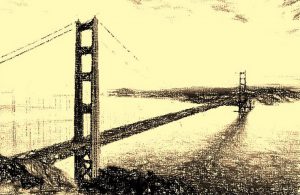 Journey into American creativity / First section, San Francisco – San Francisco's most famous landmark and an icon of the city is The Golden Gate Bridge. Looking for Best Photography Spots in San Francisco, you can capture Baker's Beach, Battery Spencer and Vista Point. Not only. You can move to Bonita Point Lighthouse and Marin Headlands, Land's End and Chinatown. If you have more time, the Castro District and Corona Heights. If you will remember a San Francisco's photographer, you need to buy Ansel Adams – A San Francisco heritage https://www.amazon.com/Ansel-Adams-San-Francisco-heritage/dp/0884010538.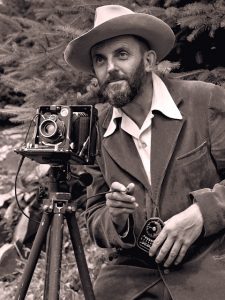 In the Sierra Nevada, a peak of 3.584 meters was rename in 1986 with its name. Two years earlier, the Inyo National Forest's Minarets Wilderness had also been rename to his name. Ansel Adams http://www.historyplace.com/unitedstates/adams/index.html, born in San Francisco in 1902, was an American photographer known for his black and white photographs of national park landscapes. In order to bring together photographers adhering to straight photography, in 1932 he founded the f / 64 Group, using minimum aperture of the lens diaphragm to have maximum depth of field and greater accuracy of details. To have better control over the photographs, he invented the zonal system, to transpose light into specific densities, on the negative and on the paper.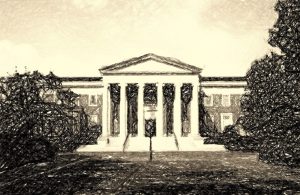 Journey into American creativity / Second section, Chapel Hill – In North Carolina https://www.visitnc.com/, you can see many different things, such as islands, parks and cities. Its northern coast, offers you beaches with magnificent maritime landscapes. Here, you can let yourself go and get to know and paint the shades of sky and clouds, sea and sand, perhaps listening to something by James Taylor, songwriter who grew up in Chapel Hill, a city full of trees, with a planetarium not to be missed, the Morehead Planetarium and Science Center.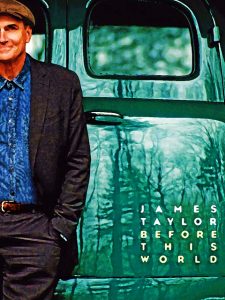 In 2015, Before This World became his first album to top the Billboard 200 chart. He continues to be esteemed as a songwriter whose work speaks to people's inner emotional lives. He is one of the artists who have sold the most in the history of pop music. To get out of drug addiction, he moved to London, releasing his debut album in 1968. Born on a March day 1948 in Boston, James Taylor https://www.jamestaylor.com/, grew up in Chapel Hill, is one of the most famous American singer-songwriters since the seventies.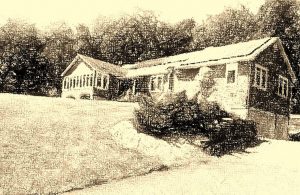 Travel in the US creativity / Third Section, Branchville – It is a municipality in the United States of America, located in the state of New Jersey. To discover its charm, nothing better than staying in one of the holiday homes https://www.vrbo.com/it-it/case-vacanze/stati-uniti-damerica/new-jersey/contea-di-sussex/branchville available in this relaxing destination. The country house and the studio of the painter Julian Alden Weir https://www.nps.gov/wefa/learn/historyculture/jaldenweir.htm are here, waiting for your visit.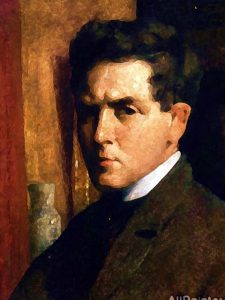 Sometimes he experimented with moving away from the Impressionist bright shades, showing fine appreciation of tone and shadow. He belonged to the group of Ten American Painters and attended the Cos Cob Art Colony. In 1912, he was elect president of the Association of American Painters and Sculptors and of the National Academy of Design. Julian Alden Weir https://www.wikiart.org/en/julian-alden-weir, an impressionist painter, died in New York at the age of 67 in 1919. His country house and studio in Branchville are now protect as Weir Farm National Historic Site. His 1905 painting Upland Pasture, is notable for its subtle use of light and shade, such as for eye-catching illusion of depth.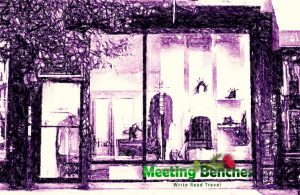 Journey into American creativity / Fourth section, New York City – You can discover styles, shop in boutiques online their collections https://www.shoptiques.com/boutiques/new-york-154/neighbourhood. New York City is the fashion capital of the United States, an irresistible pole of attraction for great designers who invite you to shop in their stores https://www.whowhatwear.co.uk/new-york-city-boutiques. Pull out Google Maps, plug in address 655 Madison Ave, looking for Marc Jacobs and prepare yourself to have the best original shopping of your life.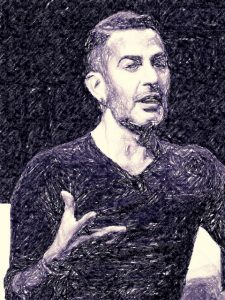 For some reason, his show is always the most important place to be see. In his collections, he transforms the street style into catwalk clothes. In addition to the prêt-à-porter and the long period of collaboration with Vuitton, Marc Jacobs https://www.marcjacobs.com/ also creates glasses and watches, jewelry and shoes, bags and perfumes. Born in New York City in the spring of 1963, he grew up with his grandparents, graduating in 1984 from the Parsons School of Design. Two years later, he launched the first collection with his own name. By alternating popular women's collections, this stylist has proved to be one of the most innovative creators of his generation.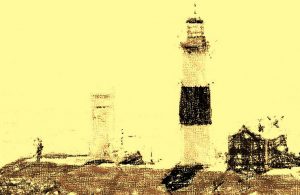 Journey into American creativity / Fifth and final section, Long Island – It was create in the 1930s, during the prohibition period, using many alcoholic components, but with the addition of coca-cola, to make it look like a cold tea. Its final smell appearance resembles that of lemon tea. Long Island Iced Tea is a cocktail based on vodka, gin, white rum and triple sec. Long Island awaits you just a few minutes from New York https://www.discoverlongisland.com/, a place that in the 19th century was the ideal refuge for artists and poets, a place where time seems to stand still and where the poet Louise Glück grew up.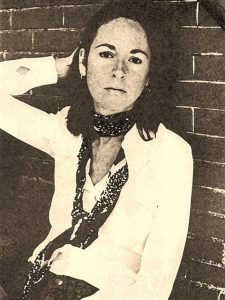 While not graduating, she trained under the supervision of Leonie Adams. Born in an April day in New York, she grew up on Long Island, suffering from anorexia during adolescence. In 2014, he won the National Book Award for poetry. Louise Glück https://openlibrary.org/authors/OL216783A/Louise_Gl%C3%BCck teaches poetry at Yale University. During her career, she has published many poetic anthologies, winning a Pulitzer Prize for poetry.
The intellectual properties of the images that appear on this blog correspond to their authors. The only purpose of this site is to spread the knowledge of these creative people, allowing others to appreciate the works. If you want to know our author travel already published, you can type http://meetingbenches.com/category/author_travels/.