Painting way woven out of the mystique of Africa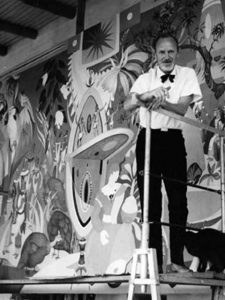 Best things to do in Pretoria? Enter Kruger House, the one-time home of President Paul Kruger, who rose to popularity by leading the Transvaal War against Britain. Hapo at Freedom Park, a museum tells you South African history. Why go to Afroboer? It is a classic place to go, where grab a mushroom shakalaka or boerewors sandwich. Pretoria Art Museum South African collection includes work by Gerard Sekoto and Judith Mason, but you can try to find also something by Alexis Preller http://www.tshwane.gov.za/sites/tourism/Pretoria-Art-Museum/Pages/The-Pretoria-Art-Museum.aspx.
Toghether influences by Van Gogh and Piero della Francesca, his work have shades of expressionism and surrealism. Alexis Preller https://www.invaluable.com/artist/preller-alexis-js0uw33oq9/sold-at-auction-prices/ had worked as a clerk, before his art career. He was born on a September day 1911 in Pretoria, than left moving in England where he studied art. In 1935 moving for Paris, visiting museums and art galleries, becoming one of the most innovative artists of his time.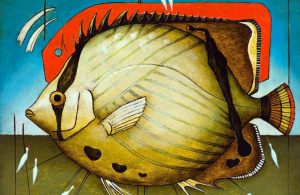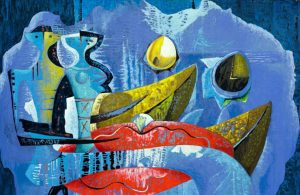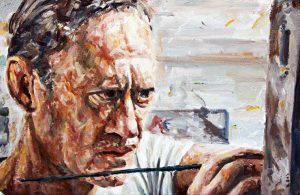 Masks and shells, mangoes and eggs were objects he was confident for his artistic inspiration. As one of Africa's artists of the 20th century, Alexis Preller regarded his style as vehicle he needed to communicate his vision. Therefore, his imaginative capacity was fused into a wonderful individual style. His dividing line between image and symbols is narrow. Close to his ability to create an pleasing result, every his painting, it is an example of balanced palette.
From his observations of tribal life, surviving ruins, fetishes and symbols, he spun a myth, like a forgotten tribe. Symbolism surrounding the Dogon people, have given flight to his imagination. A trip to Italy and Egypt provided his impetus to apply the principles of defined imagery as Alexis Preller had observed also in the 15th Century Renaissance paintings. Aged 64, he died in Pretoria, into a December day 1975. Recognition for his work has grown, so an exhibition of his works in Johannesburg's gallery on 2009 was offered to public attention.
To broaden your horizon of knowledge about other painters, you can type http://meetingbenches.com/category/paintings/. The sole purpose of this site is to spread the knowledge of these artists and that other people enjoy their works. The property of the images that appear in this blog correspond to their authors.