Painting a country with an exotic past and a cosmopolitan perspective
Its cuisine is a mix of pre-Hispanic and Spanish influences, but dishes have their own flavors and are made with local techniques. One of its main dishes is birria (goat or lamb meat) cooked in a spicy sauce seasoned with chili peppers, ginger, cumin, black pepper, oregano and cloves. Guadalajara is the cultural center of western Mexico. Look over for the Orozco's Hombre del Fuego at the Hospicio, or for the Mammoth skeleton at the Regional Museum. If you prefer, will walk Plaza de Armas in the heart of the historic downtown or the Galerías Guadalajara (one of Mexico's largest shopping malls). This city has been the cradle and dwelling of distinguished poets, writers, actors and painters such as Dr.Atl.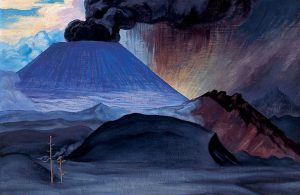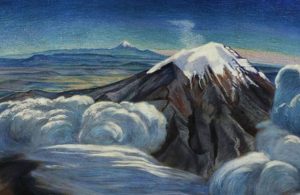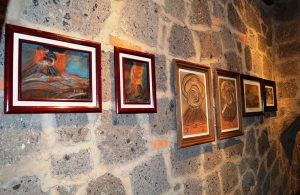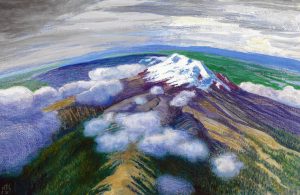 Born in 1875 in Guadalajara (Jalisco), Gerardo Murillo Cornado lived both the rise of the Revolution and the rebirth of the country. His pseudonym "Atl" comes from the word "water"in Nahuatl, while preposition "Dr" refers to his doctorate in philosophy. Passionate about volcanology, Mexican painter and writer, philosopher, essayist and journalist, he called himself Dr.Atl because of his interest in obtaining an identification with his personality. To admire some of his paintings, you can enter the Museum of Modern Art in Mexico City http://www.saf.inba.gob.mx/.
His travels in Europe had produced an impressionist painting style, and a commitment to social change. His specialty was landscapes. He was the godfather of twentieth-century Mexican art, who inspired by word and deed, the master painters of the Mexican muralist movement. Such as befits a great Revolutionary, Dr. Atl https://gatopardo.com/perfil/dr-atl/ preferred subjects were the great volcanoes of the central Mexican plateau: Popocatepetl and Ixtaccihuatl.
He designed a Tiffany glass curtain on a volcano theme, for the theater in Mexico City's Palace of Fine Arts. By 1903, he was back in Mexico organizing exhibitions of Mexican art and teaching at the Academy of San Carlos. Artistic nationalism would become the hallmark of his activities during the first decade of the twentieth century. In 1910, for a centenary celebration of Mexican independence, Dr.Atl organized a successful showing of mostly new Mexican artists.
When the armies of Villa and Zapata converged on Mexico City, he led a contingent of artists in various political activities. His talents not confined to art and propaganda: in 1914, he helped assemble soldiers for the Constitutionalist cause. When, in 1943, a new volcano erupted, Dr.Atl spent few years documenting its eruption, including experiments from an airplane. Recognized as one of Mexico's greatest landscape painters https://www.youtube.com/watch?v=9iw4oTu7Es0, on his death in 1964, he was buried in Mexico City's Rotunda of famous men.
To broaden your horizon of knowledge about other painters, you can type http://meetingbenches.com/category/paintings/. The sole purpose of this site is to spread the knowledge of these artists and that other people enjoy their works. The property of the images that appear in this blog correspond to their authors.