Me asusta, pero me gusta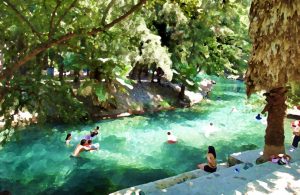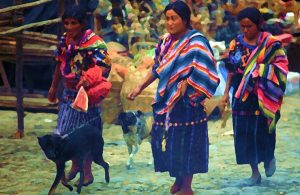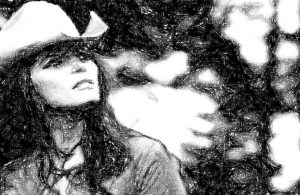 The municipality of Rioverde is located in the Sierra Madre Oriental. Its vegetation includes oak, pine and walnut trees. Some areas are volcanic. A popular tourist site located 10 km is well know for its Media Luna https://www.youtube.com/watch?v=-Nf7OZlIsAA, a lake gets its name for having the shape of a half moon. Situated on the east side of the Sierra Madre Mountains from Rioverde, Sotano de las Golindrinas is one of the largest open pit caves in the world. It is the birthplace of composer Amador Ramos and singer Ana Bárbara.
One of the leading female figures in regional Mexican music, it is born in Río Verde Rioverde (San Luis Potosi), into a January day, 1971. She has become a prominent figure within Latin entertainment since her professional debut in 1994, showing immense musical potential from an early age. Ana Barbara https://www.instagram.com/anabarbaramusic/ reached over 75 million combined YouTube views of her music videos.She is the recipient Latin Grammy's, Lo Nuestro Awards, Juventud Awards, and Oye Awards. In 2015, she was nominated for Regional Mexican Female Artist of the Year at Univsion's Lo Nuestro Awards.
In 2005, she began a relationship with a widower architect commonly. Soon, her personal life would become a media frenzy. Their union stunned the media and many of her followers in México and the United States for years. In June 2010, Ana Bárbara https://www.facebook.com/pages/Ana-B%C3%A1rbara/111854835497960?nr released a statement confirming the end of their marriage. She is currently dedicated solely to her children and career.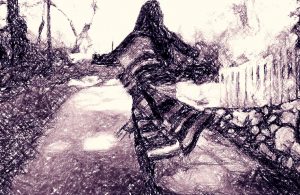 ALONE – The days go by and I still think if you still feel something for me. I am getting consumed I still wait for you and you do not even when to come. Maybe it's better that you're not here anymore. You were no longer happy with me. It is clear that I must enter reason, but as I explain to my heart. Either I keep quiet, or I scream in your face. How could you leave me nowhere? Or I tell you softly I need you. And the truth, we are still in love. My whole life is confused, but maybe staying alone is better than in bad company. Either I keep quiet, or I scream in your face. How could you leave me? https://www.youtube.com/watch?v=YAQXyCwenog
If you like to deepen the knowledge of the musicians who have contributed to enrich the world music scene, you can type http://meetingbenches.com/category/music/. The property of the images that appear in this blog correspond to their authors. The sole purpose of this site is to spread the knowledge of these artists and that other people enjoy their works.