Painting women independent and at times defiant
Displayed in four pavilions, you too can admire paintings and sculptures, photographs and decorative art objects. It now numbers over 43,000 works (from Antiquity to today), making it unique in Canada. Founded in 1860 the Montreal Museum of Fine Arts https://www.mbam.qc.ca/en/, was one of the first museums in North America to build up an encyclopedic collection. A wide selection of original gift ideas, at prices for every budget, waiting for you. Looking for gift? A Prudence Heward's paintings book.
Her works were selected for numerous international exhibitions, (including the British Empire Exhibition, London, 1925, and the Exposition d'art canadien, Paris, 1927. Born in Montréal into an artistic family, she took her first drawing lesson at the age of twelve. Studying under William Brymner, she had exhibiting her work while still a student. For two summers, she painted in the rural areas outside Montreal. In 1925, Prudence Heward https://www.aci-iac.ca/art-books/prudence-heward/significance-and-critical-issues/ went to Paris, studying at the Académie Colarossi. There, she met Isabel McLaughlin, with whom she became lifelong friends.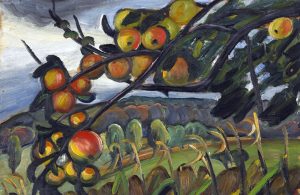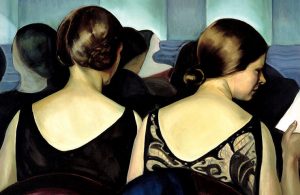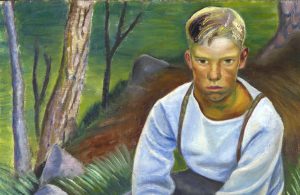 She also produced landscapes and still lifes, but was primarily know for her figure painting. Prudence Heward https://www.gallery.ca/collection/artist/prudence-heward was one of a small group of women artists who were active in Montreal between the wars. Her portraits of psychologically complex women challenged conventional representations. She had think that of all the arts in Canada painting can show more interest shown in figure painting. She had hope shall develop something interesting and Canadian, universal, modern yet timeless.
Always a representational painter, she used bold, rich colours to create simplified shapes and strongly modeled forms. In subsequent years, she made numerous painting trips with other friends, to her summer home on the St. Lawrence (near Brockville, to northern Ontario). Her oeuvre shows considerable coherence, both in quality and in style, with relatively subtle variations. While seeking treatment for the asthma that had plagued her all her life, in 1947, Prudence Heward died in Los Angeles. Her works can be found in the Winnipeg Art Gallery, the Montréal Museum of Fine Arts and at the National Gallery of Canada.
The sole purpose of this site is to spread the knowledge of these artists and that other people enjoy their works. The property of the images that appear in this blog correspond to their authors. To broaden your horizon of knowledge about other painters, you can type http://meetingbenches.com/category/paintings/.