Growing in earnest and tragic poems, with flashes of prophetic intuition.
Don't listen to what they say. Go see. During your "author's travel" in Kronshtadt take only memories, leave only footprints. On a narrow isle in the Gulf of Finland, Kronstadt has been watching over the approaches to St. Petersburg since its founding. It's a city located on Kotlin Island, a side where in 1703 Peter the Great ordered the construction of a fort to protect from the Swedish navy. The fresh sea air, unpretentious architecture and romantic forts are a world wull of mosaics of the Church of the Savior on Blood. Its gastronomy is not too refinedand the city's main eating spots are concentrated in the center. Try the Bolshaya Cherepakha Restaurant, where you can find good food and nice atmosphere, eating borsh and fried koryushka.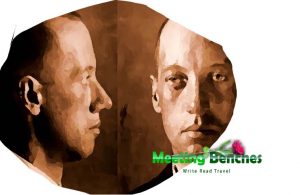 He was born in a April day, 1886, in Kronshtadt (Russia), becoming poet and theorist who founded and led –  in the years close World War I – the Acmeist movement in Russian poetry. He fought with distinction in the First World War, becoming anti-Bolshevik after 1917. Accused of conspiracy against, he was shot by a firing squad. He was one of the founders of the Acmeist movement. Between 1910 and 1918, NIKOLAY GUMILYOV was married to the poetess Anna Akhmatova. Much of his early verse was inspired by his travel in Africa.It's a work marked by a liking for the exotic and a cult of heroism.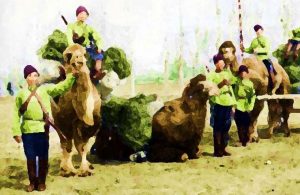 The son of a naval surgeon, he was educated at a gymnasium in Pushkin, where he was influenced by the poet and teacher Innokenty Annensky. His earliest published volumes of poetry, marked him as a talented young poet under the influence of the Symbolist movement. When NIKOLAY GUMILYOV returned to St. Petersburg in 1908, he became a founding member of the leading poetry journal in Russia in the years before the war. The Russian progressive rock band Little Tragedies, always used his poetry in many of their songs.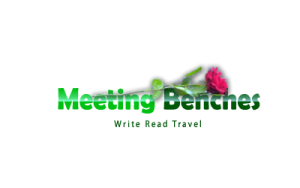 The intellectual property of the images that appear in this blog correspond to their authors. The sole purpose of this site, is to spread the knowledge of these artists and that other people enjoy their works. To pursue this issue, you can digit: https://www.amazon.com/Dream-Africa-African-Nikolai-Gumilev/dp/B07GBHKD8F/ref=sr_1_6/141-8520798-4325826?s=books&ie=UTF8&qid=1541342645&sr=1-6&refinements=p_27%3ANikolai+Gumilev