Crossing the existential parable of a talent, through places and faces of his characters.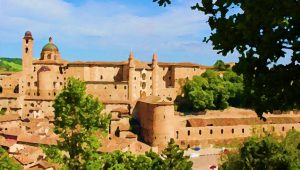 In Urbino, the collections belonging to the National Gallery of the Marche, are on display in Ducal Palace (built for the Duke Federico da Montefeltro), http://www.gallerianazionalemarche.it/en/ducal-palace/ where next to his own rooms (between the twin turrets), the Duke had a splendid study built using wood inlay. The museum's prestige is linked to the masterpieces of the Renaissance that are part of its 15th-century core (such as the "Madonna of Senigallia" (by Piero della Francesca), the "Ideal City" (attributed to L. Laurana), and the "Portrait of a Gentlewoman" (Raphael).After his death, the influence of his great rival Michelangelo was more widespread. He is best known for his "Madonnas" and for his large figure compositions in the Palace of the Vatican in Rome.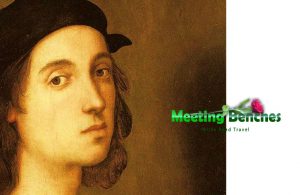 RAFFAELLO SANZIO was born on a April day, 1483, in Urbino (Italy). At the time, that town was a cultural center that encouraged the Arts. His father, taught him basic painting techniques, introducing him at the Duke of Urbino's court. Living in Florence (where he was influenced by the works of the Italian painters Leonardo da Vinci, Michelangelo and Masaccio), he began painting a series of Madonnas. He was highly admired by his contemporaries, although his influence on artistic style in his own century was less than that of Michelangelo.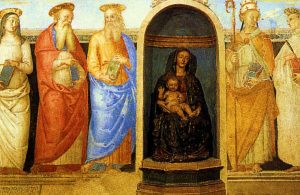 Following the traces of Raffaello's life, our art itinerary arrives in a city where he worked in the Church of San Nicola. Città di Castello https://www.umbriatourism.it/en_US/-/citta-di-castello is a city in the northern Umbria. Pliny the Younger built his villa (until now identified with walls, mosaic floors and marble fragments). The city is mostly built of brick. Its monuments include the medieval Palazzo Comunale, the civic tower and the Pinacoteca Comunale (an art museum with mostly Renaissance works). About its notable people, here was born an Italian painter and sculptor (considered a key figure in Post-War).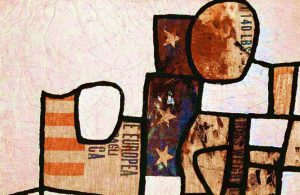 Having been born in a region rich in art, here he shared the contemplation of Renaissance art. He was born on a March day, 1915, in Città di Castello (Umbria), where during his adolescence he felt an inclination towards Ancient Greek and Drawing. Growing, ALBERTO BURRI claimed that key strength was the formal balance that poor materials were surprisingly able to give. After a Medical Degree, he was recalled to military service and sent to Libya as a combat medic. On 1943 the unit he was part of was captured by the British. At those time, the death of his brother (on the Russian front), had a strong impact on him. In favor of painting, shutting himself off from the rest of the world, he had realized the desire of abandoning the medical profession.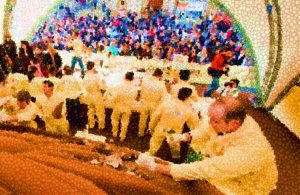 Here you find historical structures,  museums and attractions such as the Perugina Chocolate Factory https://www.perugina.com/it During the Middle Ages, Perugia was known for its devotion to the development of arts. Here he was called to work Raphael. Today it is a small museum dedicated to the fresco of the Trinity and Saints (by Raphael and Perugino), dating back to 1505. It is a chapel that is part of the church of San Severo. Inside a former scales factory, the owner harbours 30 years of Italian food and wine at L'Officina http://www.l-officina.net/his restaurant and emporium.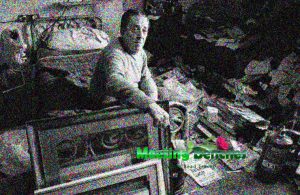 Isolated and insensitive, always he was alien to the official poetical circles. Some his writings will be issued only after his death. In a June day,1906, he was born in Perugia, where attended a irregular curriculum of study. When SANDRO PENNA was twenty moved in Rome. In 1932, a famous poet gave him attention, allowing to publish his first poems. His first collections will be issued only after WWII, but after them there will be twelve years without any publishing.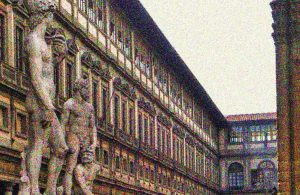 Stendhal's syndrome, is a psychosomatic disorder that causes confusion and hallucinations when an individual is exposed to an experience of great viewing art. Welcome Florence, while you exposed to the super concentrated works of art. Don't worry for syndrome, the effects are short-lived, but what you will see remain with you. Also Raffaello (with his balance between space and figures) waiting for you at the Uffizi Gallery, https://www.uffizi.it/en/the-uffizi where are displayed the gorgeous "Madonna of the Goldfinch" and the Portraits of the "Grand Dukes of Urbino".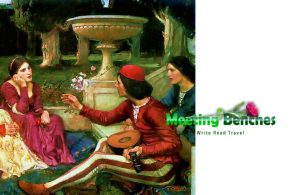 He was an Italian writer and poet he laid the foundations for the humanism of the Renaissance. It was in around year 1350 that GIOVANNI BOCCACCIO composed the "Decameron", of which its influence on literature throughout Europe was enormous. It is known that he spent his childhood in Florence, because his father was a prominent merchant, while his mother belonged to an illustrious family. He was sent to Naples to study business, but his growing interest in literature drifted him away from studying these subjects.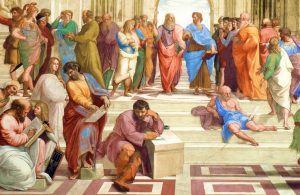 What are the most beautiful works of Raphael to see in Rome? In Vatican City, entering the Stanza della Segnatura you can admire "The School of Athens", a large fresco. Many of the philosophers who are portrayed there are coeval personalities with Raphael. His deathcame at the height of his success. On his grave in the Pantheon, you can read: here lies Raffaello from him, when he lived, nature feared to be defeated, now that he  is dead, fears of dying. In 1833, after days of work, between the emotion of the researchers, his skeleton reappeared intact. The death of Raphael came in 1520, at the height of his success.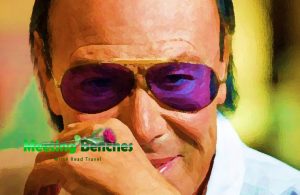 Historians say that the "canto a stornello" was born in Rome in the 13th century. Originally, they were improvised nursery rhymes, which over the years underwent evolutions, to become stories handed down from generation to generation. Among the first to reconquer that dialect, was the Roman singer ANTONELLO VENDITTI, http://www.antonellovenditti.it/with the song "Roma Capoccia". He studied piano in his youth, and made his debut in the music world in the early 1970s. He was born in Rome in a March day, 1949, becoming famous singer-songwriter for the social themes of his songs. He made himself noted for sung in Roman dialect, also his "Roma Capoccia" (a declaration of love for his city).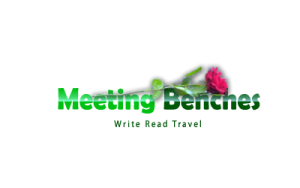 The property of the images that appear in this blog correspond to their authors. The sole purpose of this site, is to spread the knowledge of these artists and that other people enjoy their works. To pursue this issue, you can digit: http://meetingbenches.com/2018/11/when-time-was-a-vindictive-bandit-raffaello-when-one-is-painting-one-does-not-think/