Two writers, a rock-band and two painters, with you on Irish roads.
Nearly 300 km (186 miles) and three hours by car. This is what is needed to achieve a small cultural escape, an "author's travel" between Belfast and Enniscorthy (through Inniskeen and Dublin). Together with you, some creative people will tell you something special about an island named Ireland https://www.irishtourism.com/ Get to know the smells of pubs, the many nuances of beer flavor and the charm of the Cotton Tree Cafe. You can not take the Book of Kells at your home, but the memories of the paintings by John Lavery and Louis le Brocquy, the poems by Patrick Kavanagh and a good novel by Colm Toibin will remain with you, forever.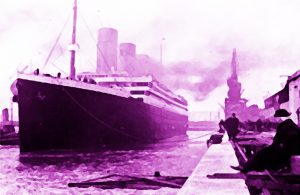 This is the city that inspired the Gulliver's Travels. You'll also find fascinating cultural escapes and literary inspirations. In Belfast, there are some of the coolest pubs, superb shopping (and enough eateries) to satisfy your tastes. Entering Titanic Public Art / The Masts, you can discover eight well-known Belfast-made ships (represented by spectacular sculptured masts that line the east side of Donegall Place).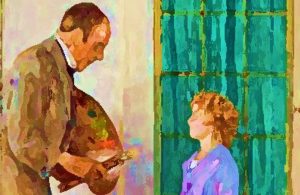 JOHN LAVERY was born in Belfast in a March day, becoming an painter known. https://www.youtube.com/watch?v=QpzjXQBHc50 He studied in Glasgow, London and Paris. Between 1885 and 1896 he lived mainly in Glasgow, then settled in London (although he travelled a good deal and often wintered in Morocco). While attending school in France, he was inspired by French artists, pursuing plein-air painting in a naturalist style. As a member of the Glasgow Boys (a group of Scottish and Irish artists), his work was made in reaction against the traditional approach to painting.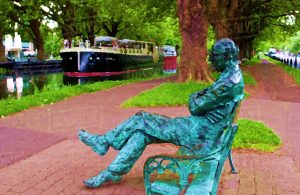 From Belfast to Inniskeen, 60 miles in 90 minutes by car. Length of Trail 13.5 km approx, the Patrick Kavanagh trail takes in the sites made immortal by the his works (including many featured in "Tarry Flynn" and "The Green Fool"). You can visit a pub that was a frequent haunt of a poet during his lifetime. Its interior boasts many pictures and paintings dedicated to life and legacy of County Monaghan's most famous son. Daniel McNello's Bar https://www.facebook.com/daniel.mcnellosbar established in 1710, is a traditional family run pub set in the heart of Inniskeen.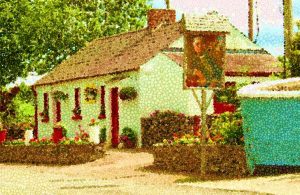 For him, what had appears in newspapers it was often new, but seldom true. He had grown up in a poor district, where the real poverty was lack of enlightenment. He was a pupil at Kednaminsha National School, and became apprenticed to his father as a shoemaker (also working on his farm). His best-known work include the poems "On Raglan Road". Born in rural Inniskeen (County Monaghan) into a October day, 1904, PATRICK KAVANAGH become an poet and novelist.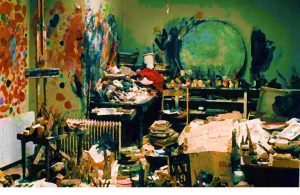 From Inniskeen to Dublin, 62 miles (100 km) in 70 minutes by car. In Dublin, you to can travel through time in Trinity College, where the Book of Kells wows (but every Dubliner knows the crown jewel in Trinity College is its Old Library). At the Hugh Lane gallery, you can gaze upon the sheer madness of Francis Bacon's studio (brought over from London, the studio is a muddle of boxes, canvases and easels). It's one of the most stunning commuter journeys in Europe: from Killiney Bay to Dun Laoghaire Harbour, and stroll a few minutes to the West Pier's seafood restaurants https://aqua.ie/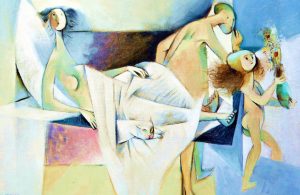 Before turning his focus to the ethnic group known as Irish Tinkers, his style was influenced by artists (such as Manet and Degas). His subjects into the Grey period "Family" paintings, have attracted attention on the international marketplace. He is acclaimed for his evocative portraits of fellow artists and literary figures (such as James Joyce and Francis Bacon). His work received many accolades, into a career that spanned seventy years of creativity. LOUIS LE BROCQUY was an Irish painter born in Dublin, into a November day. In 1956, he represented Ireland at the Venice Biennale (winning the Premio Acquisito Internationale). In 1958, he participated in the exhibition Fifty Years of Modern Art at the Brussels World Fair.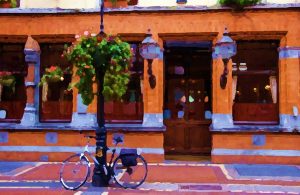 The best pubs and bars in Dublin? https://www.visitdublin.com/ Whether you're after a velvety pint of Guinness, the sweet, or live Irish music in a candlelit café, we have good news: craft beer joints are on the rise. Outside there's a touch of late-Victorian exuberance, and within the main bar is nicely sociable. Yes. You're welcome into the most agreeable of Dublin's old-time boozers, Neary's http://www.nearys.ie/ it's perfect on a mid-week evening. You to can have the ploughman's lunch (a nice traditional bread with lots of ham, Branston pickle and some cheddar).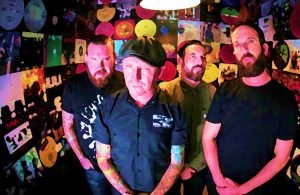 Born in Scotland from an Irish background, so there was his exposure to the the music, the humour and the characters. This say Rumjacks frontman, Frankie McLaughlin. They have embarked upon two sold out European tours (he first European tour in 2015 featured the legendary Jarocin Festival in Poland, and the enigmatic Boomtown Fair UK). Formed in 2008 the band combine a variety of musical influences (including elements traditional celtic folk). THE RUMJACKS are a punk rock/celtic folk band from Sydney (Australia). After some early line up changes, the band maintained their line up (McLaughlin, McKelvey, drummer Anthony Matters, guitarist Gabriel Whitbourne and banjo/mandolin/bouzouki player Adam Kenny).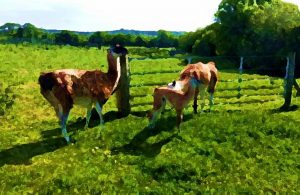 From Dublin to Enniscorthy, 84 miles (135 km) in 100 minutes by car. Come and visit a friendly host of domestic farm animals, looking for a nibble. Entering Blackwater Open Farm http://www.blackwateropenfarm.ie/ you can discover they also offer play areas with bouncing castle, pedal go kart track and ride on tractors. The menu includes gourmet soups and sandwiches with ingredients such as roast Irish beef and hummus. Cotton Tree Cafe in Enniscorthy it's a pleasantly informal cafe charmingly decorated with artwork. There's a choice of salads and daily lunch specials (such as fish pie, Asian pork burger and Indonesian curry).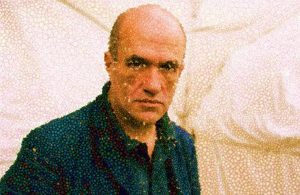 His grandfather was a member of the IRA. He is the second youngest of five children. His father was a teacher who died when Colm was 12 years old. He was born in a May day, in Enniscorthy (County Wexford, Ireland) becoming novelist and essayist, playwright, journalist, and poet. COLM TOIBIN it's grew up in a home where there was a great deal of silence. He received his secondary education at St Peter's College (Wexford). In 1972, working from six in the evening to two in the morning, he had a summer job as a barman, spending his days on the beach, reading The Essential Hemingway. The book developed in him a fascination with Spain, led to a wish to visit that country, and gave him an idea of prose.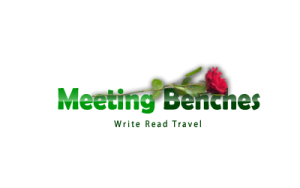 The intellectual property of the images that appear in this blog correspond to their authors. The sole purpose of this site, is to spread the knowledge of these artists and that other people enjoy their works. To pursue this issue, you can digit: http://meetingbenches.com/2018/08/where-the-ocean-kisses-the-rocks-just-outside-the-door-of-home-where-continual-cheerfulness-is-a-sign-of-wisdom/