When a peasant is that mass of mankind which lives below a certain level of consciousness.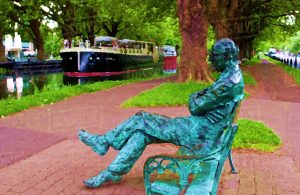 Length of Trail 13.5 km approx, the Patrick Kavanagh trail takes in the sites made immortal by the his works (including many featured in "Tarry Flynn" and "The Green Fool"). You can visit a pub that was a frequent haunt of a poet during his lifetime. Its interior boasts many pictures and paintings dedicated to life and legacy of County Monaghan's most famous son. Daniel McNello's Bar https://www.facebook.com/daniel.mcnellosbar established in 1710, is a traditional family run pub set in the heart of Inniskeen.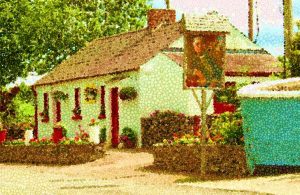 For him, what had appears in newspapers it was often new, but seldom true. He had grown up in a poor district, where the real poverty was lack of enlightenment. He was a pupil at Kednaminsha National School, and became apprenticed to his father as a shoemaker (also working on his farm). His best-known work include the poems "On Raglan Road". Born in rural Inniskeen (County Monaghan) into a October day, 1904, PATRICK KAVANAGH become an poet and novelist.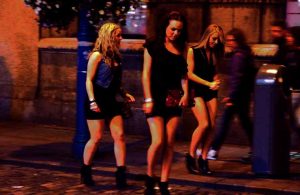 His first collection (notable for its realistic portrayal of Irish country life), was published in 1936. Into the book, he expressed a commitment to colloquial speech and the unvarnished lives of real people. In April 1967, he married his long-term companion Katherine, and they set up home together on the Waterloo Road (Dublin). He fell ill and died on a November day 1967, in Dublin. His grave is in Inniskeen, toghether his wife Katherine, died in 1989. When in 2000 the Irish Times compiled a list of favourite Irish poems, ten of his poems were in the top 50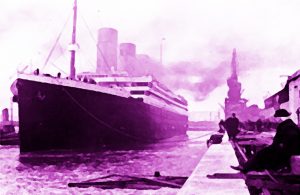 CANAL BANK WALK – Leafy-with-love banks and the green waters of the canal pouring redemption for me, that I do the will of God, wallow in the habitual, the banal, grow with nature again as before I grew. The bright stick trapped, the breeze adding a third, party to the couple kissing on an old seat, and a bird gathering materials for the nest for the Word eloquently new and abandoned to its delirious beat. O unworn world enrapture me, encapture me in a web of fabulous grass and eternal voices by a beech, feed the gaping need of my senses, give me ad lib to pray unselfconsciously with overflowing speech for this soul needs to be honoured with a new dress woven from green and blue things and arguments that cannot be proven.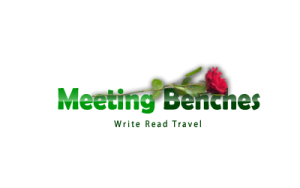 The intellectual property of the images that appear in this blog correspond to their authors. The sole purpose of this site, is to spread the knowledge of these artists and that other people enjoy their works. To pursue this issue, you can digit: https://www.amazon.com/gp/product/0393006948/ref=dbs_a_def_rwt_bibl_vppi_i1