Painting images extremely expressive and sometimes, even intimidating.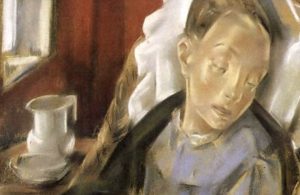 In Santander, most of the 1,200 objects on display in Flavióbriga Museum date from the period between the Upper Palaeolithic and the Iron Age (but you can admire also items from the Roman era, mostly from Julióbriga and Castro Urdiales (the ancient Flavióbriga). Over 3,000 square metres, it aims to show the relationship between man and the maritime world throughout history. A historical journey through an Spanish Sea? This town offers a profound look at different areas of the maritime world, with its Cantabrian Maritime Museum. A restoring pause in contact with nature and with the memories of a Spanish painter? Cabo Mayor Campsite, http://www.cabomayor.com/?lg=en located in the northernmost area in Santander (at a walking distance from Mataleñas Beach and Cabo Mayor Lighthouse). Its exceptional setting allows enjoying all the pleasant surroundings.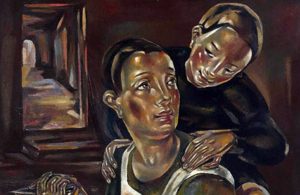 She was born in on an March day in Santander, with bilateral hip disarticulation, resulting in dwarfism and limping. Expressing how she felt, she had feel her painting to be a great way of escaping her physical troubles. At the age of 22 she travelled to Madrid to study paint art, because her father had stimulated her artistic interest. In 1906 MARIA BLANCHARD participated in the National Exhibition of Fine Arts. In those time she met the Mexican painter Diego Rivera. In Paris she also met Russian painter Angelina Beloff, with whom she started a long-lasting friendship. Seated Woman (one of her 1928's oil on canvas, 100,5 x 73,5 cm), you can admire at the Museo de Bellas Artes, in Bilbao.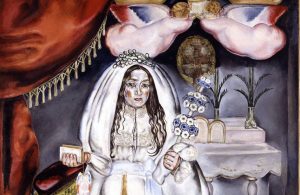 After the war, she exhibited at the Salon des Indépendants in Paris. In Belgium she came into contact with a very interesting group of art dealers. In Brussels she started a relationship with owner of the Parisian gallery, and during time she presented her pieces at the Salon des Tuileries of Paris. In Paris, she began spending time with the many Cubist artists, such as Spanish painter, Juan Gris, whose influence you can see in many of her paintings. In 1927, after the death of her friend Juan Gris, MARIA BLANCHARD fell into a deep depression and. After suffering a progressive deterioration of her health, she died in a April day. Woman with fan (one of her oil painting on canvas, made in 1916), is kept at the Museo Nacional Centro de Arte Reina Sofía in Madrid.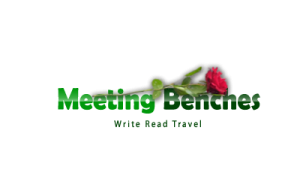 The intellectual property of the images that appear in this blog correspond to their authors. The sole purpose of this site, is to spread the knowledge of these artists and that other people enjoy their works. To pursue this issue, you can digit: http://virtual.fundacionbotin.org/visita_blanchard/home.php?lang=en