Schnitzel and wurst as you read Thomas Mann, listening to music by Masha Qrella.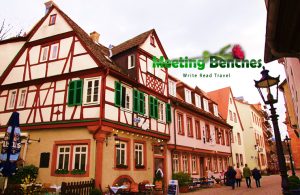 You're welcome in Aschaffenburg, "the Nice of Bavaria", hometown of a famous German painter, where a wonderful experience awaits you at the Zum Goldenen Ochsen, Hotel & Gasthaus am Schlossgarten. Located in the nearby half-timbered building, the Oechsle Restaurant welcomes you with typical local dishes, to be enjoyed in a rustic atmosphere. The historic Johannisburg Castle (and the Castle Museum) are just 300 meters from the hotel. Maybe you prefer to eat typical German style? Schlossgass 16 Restaurant, http://www.schlossgass16.de/ with an atmosphere very traditional. This is small traditional Bavarian house restaurant, where you can order excellent Schnitzel and wurst, with quick and friendly service.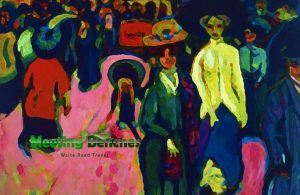 Since he believed that this better expressed the vitality of the human body, he depicted the figure in movement. For him, the studio was an important nexus, the moment where art and life met. ERNST LUDWIG KIRCHNER was born in Aschaffenburg (Germany), into a May day. He volunteered for army service, but soon suffered a breakdown and was discharged. His family moved frequently, so, he attended schools in Frankfurt, Perlen and Chemnitz. In 1901, he began studying architecture in Dresden, aquiring a wide range of studies in addition to architecture, such as freehand drawing.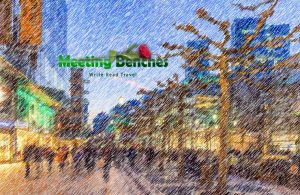 It's located on both sides of the Main River. The southern part of the city contains the Germany's largest city forest. Frankfurt am Main, is the fifth-largest city in Germany, and was one of the most important cities of the Holy Roman Empire. Roman settlements were established in the area, probably in the first century, and Alemanni and Franks lived there. From 1356 onwards, kings of the Holy Roman Empire (and from 1562 to 1792, Roman-German emperors), were crowned in its cathedral. Here – where a German famous writer was born – you can visit Zeil, https://www.myzeil.de/ Frankfurt's central shopping street).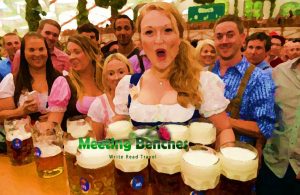 In his early experiences, he was a town child from a rich family in an essentially middle-class world. Unlike most of his contemporaries, he had no need to seek princely patronage of his writing. Was one of the very few figures, inside Germany's 18th-century literary renaissance, who were bourgeois. He was born inside a August day, in 1749, Frankfurt am Main (Germany). JOHANN WOLFGANG VON GOETHE, poet and playwright, novelist, statesman and amateur artist, he it's considered the greatest German literary figure of the modern era.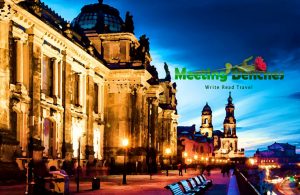 If you are looking for urban buzz and lifestyle off the main drag, try shopping in the Flingern district and on Lorettostraße. Yes, really Düsseldorf is an inspiring city, that can fulfil your shopping wishs. Here you find the exclusive Königsallee (with its luxury brands), the lively Schadowstraße (with its wide range of goods), without forget the Altstadt (Old Town), with its cult boutiques have simply everything. Before you leave, don't forget Rhine embankment promenade, one of the most beautiful of esplanades, built between 1990 and 1997. It symbolises city's joie-de-vivre (particularly in summer). Of course, you can also experience the unforgettable tour of the river Rhine! https://www.duesseldorf-tourismus.de/en/boat-tours-on-the-rhine/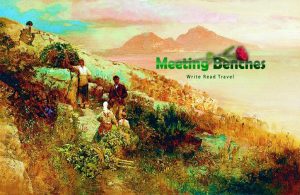 Born in a February dai in Düsseldorf (Germany), he became landscape painter who is distinguished for his colourful renderings of Naples, Rome and Venice. OSWALD ACHENBACH broke away from the classicist interpretation of landscapes scenes, making glowing colour effects. During his early childhood his family moved to Munich, where he attended primary school, later, his family returned to Düsseldorf, where in the elementary classes, he was instructed in the basics of drawing. In 1843 he began a journey through Upper Bavaria and North Tyrol, during which he continued his nature studies. Two years later, he undertook a journey to northern Italy. The paintings that he completed from this period predominantly consist of Italian landscape motifs.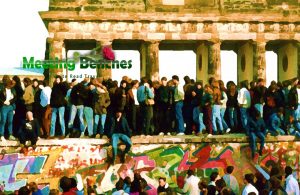 What there is to see in Berlin, the city where an original German singer-songwriter was born? Some aspects of Berlin's varied dark history have left traces to be seen today. Yes, you too can discover that Berlin has more dark sites to offer the than any other city in the world! Anhalter station ruins and bunker, the WWII ruins of what used to be one of Berlin's finest train stations, with a bunker part of which houses an exhibition. The Berlin Wall, the former border between East Berlin and West Berlin, during the Cold War. Before leaving Berlin, don't forget visit the Silent Heroes Memorial Center, https://www.gedenkstaette-stille-helden.de/en/memorial-center/ a small memorial museum dedicated to individuals who helped persecuted Jews during the Nazi era.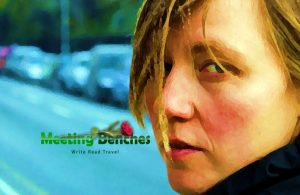 Inspired by the likes of Stereolab and Mouse on Mars, her career began in the late '90s. She was born 1975 in Berlin. MASHA QRELLA http://mashaqrella.de/ is a German singer/songwriter and her music it's belonging to a mixture of electronics and indie rock. Her solo debut album was released in 2004. In 2009, she released a covers album consisting of her performances of songs originally by Kurt Weill and Frederick Loewe. Her fourth album was released in 2012. In 2009, after a U.S. tour, she released Speak Low (which featured her take on songs by Kurt Weill and Frederick Loewe). She worked on various projects, including the soundtrack to the film Kleinruppin Forever, while she worked on her second solo album. In 2016, she returned with her fifth full-length, Keys.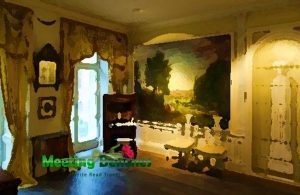 When your train will take you to the city of the seven towers, you will see the narrow streets where the Middle Ages do not seem finished, wrapped in the thousand canals surrounding it. From the Lübeck railway station you will see the Holstentor (the gate to guard the old town), certainly you too will want to see the places where a German writer was born and raised, trying to get to the Buddenbrook House, http://www.luebeck-tourism.de/culture/museums/buddenbrook-house.html at 4 Mengstrasse, a residential road that ends on the riverfront. The white house with a rococo facade, from 1842 belonged to the Mann family.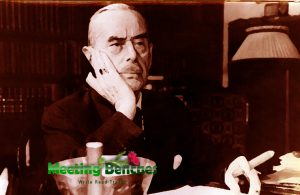 For him, no man remains quite what he was, when he recognizes himself. His ironic epic novels are noted for their insight into the psychology of the artist and the intellectual. THOMAS MANN was born in Lübeck inside a June day, 1875. When he was fifteen his father died. A little later his mother left the town with the younger children, in order to settle in Munich. He was a German novelist, 1929 Nobel Prize in Literature laureate. His analysis of the German soul, used modernized German and Biblical stories. He continued to combat nazism throughout the period of the Nazi regime and the Second World War. He became an American citizen in 1940, living in Santa Monica, (California). After the war, when he finally returned to Europe, he settled near Zürich, where he died in 1955.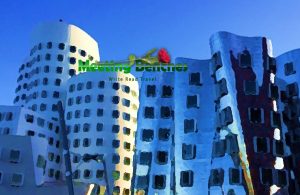 The intellectual property of the images that appear in this blog correspond to their authors. The sole purpose of this site, is to spread the knowledge of these artists and that other people enjoy their works. To pursue this issue, you can digit: http://meetingbenches.com/2018/05/in-the-lands-of-german-creativity-an-authors-journey-in-five-stages/