His work, mainly narrative, is characterized by the mixing of various literary genres, with the use of chronicle union and essay with fiction. His works tend to be set in urban environments (at present or in a past not too far away), and have a pleasant tone. Javier Cercas Mena is a Spanish writer and essayist, born in 1962 in Ibahernando, a common Spanish located in the Estremadura.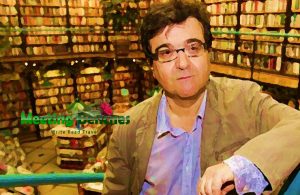 Here are three UNESCO World Heritage sites: Mérida (with an archaeological complex each year hosting an important theater festival), Cáceres (where you can visit the Old Town) and the nearby Royal Monastery of Santa María de Guadalupe. The Extremadura – one of the largest number of birds in Europe – is an important area for wildlife, especially for the great Montfragüe nature reserve. http://www.spain.info/it/que-quieres/ciudades-pueblos/comunidades-autonomas/extremadura.html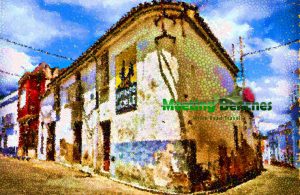 At the age of four, he moved with his family to Girona, but returned all the summers to his native country, keeping close to the places where he was born. Starting from his successful novel "Soldados de Salamina" (a novel about the Spanish Civil War), his works have been translated into more than 20 countries. The sales of this novel enabled him to devote himself solely to the work of a writer, leaving the position of a university professor.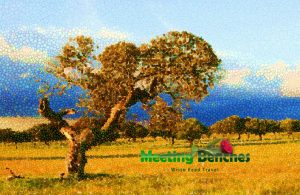 Soldiers of Salamis novel is set in 1939, when the Spanish Civil War is about to end. Republicans are losing positions, fanned by franchisees. Catalonia is falling into the hands of Franco's army (the general in charge of the fascists who will rule Spain for the next 35 years). Barcelona falls on January 26, but a few days before the Republicans began to leave the city, fleeing north, hoping to find refuge in France. Bringing hundreds of prisoners with them, they settled in an ancient monastery turned into a prison in the Catalan mountains, about a hundred kilometers north of Barcelona. Among those prisoners there was also the ideologue of Falange, one of the fascist formations that contributed to extrude fractures in Spanish society.
The intellectual property of the images that appear in this blog correspond to their authors. The sole purpose of this site, is to spread the knowledge of these artists and that other people enjoy their works. To pursue this issue, you can digit: https://www.amazon.co.uk/Soldiers-Salamis-Javier-Cercas/dp/0747568235