PAINTING IMAGERY DRAWN FROM CABALISTIC AND TANTRIC TRADITIONS – The creative horizons of painter, who loves India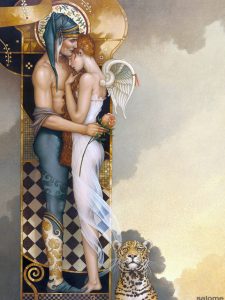 MICHAEL PARKES 1/3 – His creative horizon is populated by strange beasts and mysterious winged women. On his canvases fight Good and Evil, remaining suspended alongside the desires of the heart. He was born in 1944 in Sikeston (Missouri), but his parents are of Spanish origin. He studied graphic arts and painting at the University of Kansas, then accustomed to painting in abstract expressionistic style https://www.amazon.it/Art-Michael-Parkes/dp/9078460016 At first he painted abstract expressionism, but he, who is considered a member of the hippie generation, then resumed painting in a detailed exteriorizing style. As a student he was fascinated by the graphic processes used in art workshops and for this reason he became expert in stone lithography.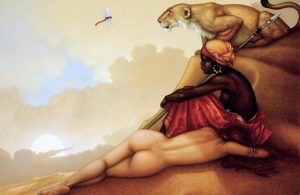 MICHAEL PARKES 2/3 – He is the leader in the world of magic realism, the true heir to Modernism and Art Nouveau. Yes, his personal style is one of the currents of fantastic realism. Http://www.theworldofmichaelparkes.com/cm/Home.html After many journeys, he begins to paint in a realistic meticulous style, creating images, which represent his expressive interiority. For this reason many of his works have been used as art book covers. You can see (and buy) his works at Marcus Ashley Gallery http://marcusashley.com/artists/michael-parkes (4000 Lake Tahoe Boulevard, Suite 23 – South Lake Tahoe, California).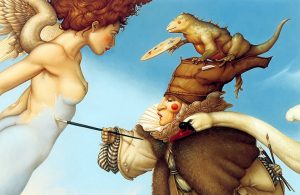 MICHAEL PARKES 3/3 – His paintings have something to remind you of Greek tragedy, hanging between sensuality and fantasy. This creative artist, who admires Rembrandt, Magritte and Klimt, also admires their way of choosing subjects. With great attention to Western oriental esoteric doctrines, his imagery takes on the magic forms of fantasy. Https://www.salomeartventure.com/en/artwork/292/venus-michael-parkes.html Over 30 years of success in the world give a clear idea, of what important private collections and museums around the world are hosting. Looking for philosophical and creative lighting, his style evolved after a trip to India, place, which he and his wife continue to visit.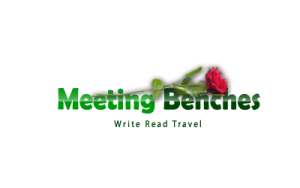 To pursue this issue, you can digit: http://meetingbenches.com/2017/05/american-art-trip-crossing-united-states-coast-coast/
The intellectual property of the images that appear in this blog correspond to their authors. The sole purpose of this site, is to spread the knowledge of these painters and that other people enjoy their works.