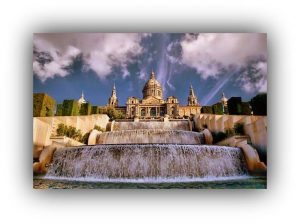 This is a unique set in its genre, ate the National Museum of Catalonia (until February 19, 2017), that establishes a visible relation with modernity. Ramon Casas and the shadow puppets at Els Quatre Gats. http://museunacional.cat/en This Casas' collection (that is conserved by the museum), has been recently enriched with a very original: a group of 11 shadow puppets, cut and constructed by the Josep Meifrèn, member of Els Quatre Gats (circle of friends). This intervention along the modern art rooms (which brings to light an set of unpublished graphic work), forms part of the commemoration events to celebrate the painter Ramon Casas' 150th birth anniversary.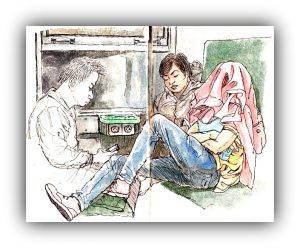 The exhibition, http://museunacional.cat/en/ramon-casas-and-shadow-puppets-els-quatre-gats-bohemia-and-popular-imaginary will include other graphic elements (such as posters, invitations and programmes). This artistic material, will help to context the genesis of these playful practices that were a sign of the need that those artists (from Barcelona of that time), felt to break away. The discovery documents the contact between Casas' work with popular artistic practices that achieved a wide circulation among bohemian media in Barcelona. It has been possible to identify the represented people's identity, which are included also Maurici Vilomara, Pere Romeu and a Casas' self-portrait.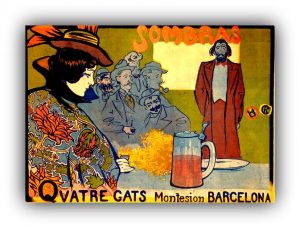 Opening hours and prices: http://museunacional.cat/en/opening-hours-and-prices the ticket offices close 30 minutes before the museum closes. The rooms are emptied 15 minutes before. Winter opening times: October to April, Tuesday to Saturday, 10am to 6pm; Sundays and public holidays, 10am to 3pm). Guided visits, open to all individual visitors to the collection, the temporary exhibitions and the singular spaces of the building (group of minimum 10 people). Oleum Restaurant (located in the former Throne Room of the National Palace), two Michelin star Chef Fina Puigdevall, has created a menu specially designed for this gastronomic space.