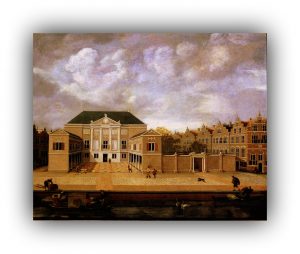 The painting was commissioned for the Church of St Peter in Leiden. The triptych is the jewel in the crown of Museum De Lakenhal in Leiden. Now the Last Judgement is on show in the Rijksmuseum's Gallery. https://www.rijksmuseum.nl/en Over the last 450 years, the altarpiece has left Leiden only for brief periods. The Last Judgement by Lucas van Leyden is the most important surviving altarpiece in the Netherlands. The painting shows, how the dead arise from their graves on the Day of Judgement, in order to meet their destiny.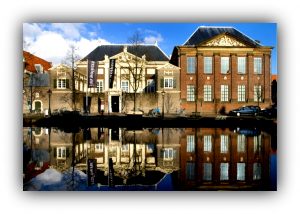 The altarpiece has been permanently accessible to the public in Museum De Lakenhal since 1874. Lucas van Leyden is known as the pioneer of the Renaissance in the Northern Netherlands and was recognized as a prodigy at an early stage, because of his etchings and drawings. This painter was an source of inspiration for many generations of painters. https://www.rijksmuseum.nl/en/lucas-van-leyden The Last Judgement was on show in Leiden Town Hall continuously (from the end of the sixteenth century), until it was moved to in 1874.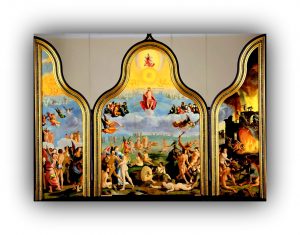 The painting's presentation in the Rijksmuseum is a unique opportunity – until August 23, 2018 – to show the triptych in the context of Rembrandt masterpieces. After 1520, the painter started to concentrate on painting and he made three altarpieces (including The Last Judgement). Plan your visit, to avoid the crowds, the busiest hours are 11am-2pm. Select e-tickets? https://www.rijksmuseum.nl/en/tickets If you have an e-ticket, you do not have to go to the ticket counter.