JOKES OF CLOUDS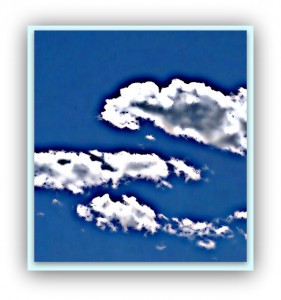 Sailed clouds in the sky,
four pieces of clouds;
from first to third were people;
the fourth was a camel.
At these, curiously
he joined the street a fifth;
from it, in the lap of the blue sky
an elephant pulled away behind another.
And I do not know if he frightened the sixth,
suddenly the clouds ran away.
And behind them, to eat them,
as a yellow giraffe, he ran the Sun.
(Vladimir Majakoskij)
http://www.amazon.com/Bedbug-Selected-Poetry-Vladimir-Mayakovsky/dp/0253201896