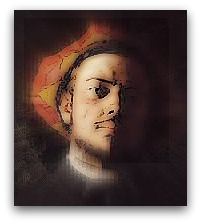 À MADAME X:  EN LUI ENVOYANT UNE PENSÉE
Au temps où vous m'aimiez (bien sûr ?),
Vous m'envoyâtes, fraîche éclose,
Une chère petite rose,
Frais emblème, message pur.
Elle disait en son langage
Les « serments du premier amour » :
Votre cœur à moi pour toujours
Et toutes les choses d'usage.
Trois ans sont passés. Nous voilà !
Mais moi j'ai gardé la mémoire
De votre rose, et c'est ma gloire
De penser encore à cela.
Hélas ! si j'ai la souvenance,
Je n'ai plus la fleur, ni le cœur,
Elle est aux quatre vents, la fleur.
Le cœur ? mais, voici que j'y pense,
Fut-il mien jamais ? entre nous ?
Moi, le mien bat toujours de même,
Il est toujours simple. Un emblème
À mon tour. Dites, voulez-vous
Que, tout pesé, je vous envoie,
Triste sélam, mais c'est ainsi,
Cette pauvre négresse-ci ?
Elle n'est pas couleur de joie,
Mais elle est couleur de mon cœur ;
Je l'ai cueillie à quelque fente
Du pavé captif que j'arpente
En ce lieu de juste douleur.
A-t-elle besoin d'autres preuves ?
Acceptez-la pour le plaisir.
J'ai tant fait que de la cueillir,
Et c'est presque une fleur-des-veuves.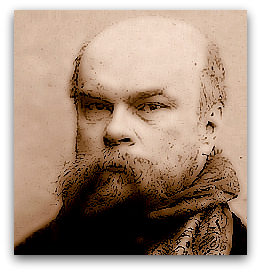 SENDING IT IN A THOUGHT
At the time when you loved me (of course ? )
You sent me , fresh hatched,
A dear little pink ,
Fresh emblem, pure message.
She said in her language
The " oaths of first love ":
Your heart to me forever
And all things of use.
Three years have passed . Here we come!
But I have kept the memory
Your rose, and this is my glory
Still think that.
Alas ! if I have the recollection ,
I have no flower or heart,
It is the four winds , the flower.
The heart ? but now I think about it,
He was never mine ? us ?
Me , mine still beats the same,
It is always simple. an emblem
My turn . Say , do you want
That, on balance, I send you ,
Selam sad , but true ,
This poor negress it ?
It is not color of joy,
But it is the color of my heart ;
I picked some slot
Captive pad that I walk
In instead of just pain.
A she need more proof ?
Accept it for fun.
I so that the pick,
And it is almost a flower – of – widows.