In Wonderland, to discover the other side of creativity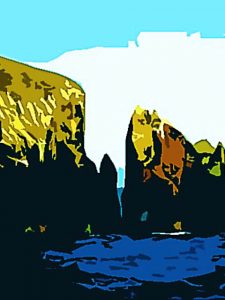 At the antipodes of Europe and southeast of New Zealand, where a slice of the Pacific Ocean hosts the islands of the Antipodes, https://www.doc.govt.nz/parks-and-recreation/places-to-go/southland/places/subantarctic-islands/antipodes-islands/. Used by Plato to denote the inhabitants of the earth diametrically opposed to Europe, Asia and Libya, the concept of antipodes requires as an inevitable condition that relating to the sphericity of the Earth. Well, even the knowledge of the attitudes of the antipodians requires a comprehensive approach. To realize this, we choose six human beings native to those places. By telling you their stories, we will discover how creativity could be manifest in painting in a surrealistic way, creating verses, composing music and styles in dressing, or photographing and drawing comics.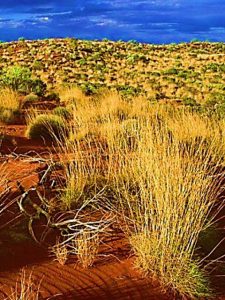 If you attend a bush school in the Australian outback as a child, you may be able to draw your visions in a school notebook with your imagination. Only after a few years, however, could you claim to have your own technique. Using a good English nib, as well as a goose feather, you would also discover the lightness to the touch and the mysteries of black Chinese ink. Experience will teach you that it takes a month or a year to make some designs. Like Vali Myers, you might even meet someone who tells you the secrets of handmade paper in an Italian paper mill http://www.anticacartiera.it/.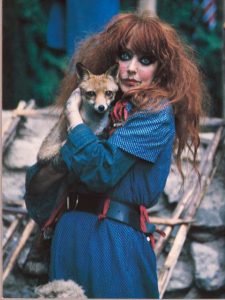 A song by Joni Mitchell is about her, the woman who inspired singer Patti Smith, as well as a character from a Tennessee Williams play. Vali Myers https://www.valimyerstrust.com/about-vali-myers/ even inspired a painting by Ching Ho Cheng housed in the collection of the Cleveland Museum of Art. It was a thick red-haired beatnik girl looking at you with her big black eyes, wearing black neckline sweaters. Her spirit remains not only in her art works, but also and above all, in the people and places she loved to frequent. Like a spirit born out of time, she lived a extraordinary life like a  tightrope walker, one foot in this world and one that inside her  artworks. In 1994, in her autobiography Marianne Faithfull mentioned her. We like to remember her in her words: I have nursed dying animals and I know what awaits me, but I have lived the life I wanted to live, doing what I wanted to do.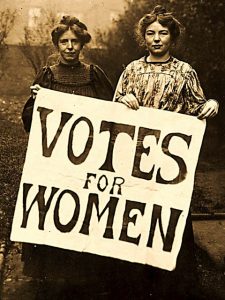 In Western societies of the late nineteenth century, a sense of morality and rights sanctioned the presence of many inequalities between men and women. The advent of modernization extended the rights of citizenship, yet, limited in the right to study and exercise of professions, women continued to be subject to the custody of their husbands. Despite Elena Reddy, the Australian pop queen of the 70s, and the emergence of feminism https://www.benecomune.net/rivista/numeri/sessantotto-50/le-donne-e-il-68-una-rivolta-nella-rivolta/, in 1960s and 1970s, as late as 1981, a page in the quarterly periodical of the Zurich Women's Liberation Movement illustrated a witch flying on a broomstick.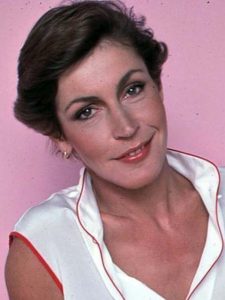 In search of her roots, after researching her family history, she discovered that that interest in genealogy had turned into a passion. Elena Reddy https://www.theguardian.com/music/2020/sep/30/helen-reddy-obituary discovered had an actor, singer and dancer for her mother, while her father was a writer, producer and actor. In a 2014 interview, she made it clear that the phrase I am woman occurred to her repeatedly; therefore, she decided that a song could be born out of it. Her greatest success, the hymn I Am Woman that was widely successful within the women's liberation movement in the United States, contributed to the success of the amendment on equal rights between men and women.
I AM WOMAN – https://www.youtube.com/watch?v=rptW7zOPX2E I am woman, hear me roar in numbers too big to ignore, and I know too much to go back an' pretend 'cause I've heard it all before, and I've been down there on the floor. No one is ever going to keep me down again. Oh yes I am wise, but it is wisdom born of pain. Yes, I have paid the price. However, look how much I gained. If I have to, I can do anything. I am strong. I am invincible. I am woman. You can bend but never break me, 'cause it only serves to make me more determined to achieve my final goal. I come back even stronger, not a novice any longer, 'cause you have deepened the conviction in my soul. Oh yes I am wise, but it is wisdom born of pain. Yes, I have paid the price. But look how much I gained. If I have to, I can do anything. I am strong. I am invincible. I am woman. I am woman watch me grow. See me standing toe to toe, as I spread my lovin' arms across the land. But I'm still an embryo with a long long way to go. Until I make my brother understand. Oh yes I am wise, but it is wisdom born of pain. Yes, I have paid the price. But look how much I gained. If I have to, I can face anything. I am strong. I am invincible. I am woman.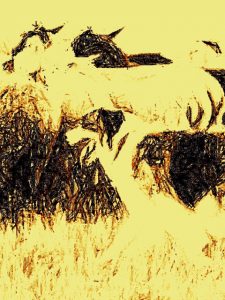 Of course, even at the antipodes a poetic text is written in verse (which you can create loose or in rhyme), but you will always decide whether to write surrounded by herds of sheep or while you work inside a spinning mill. Alidicarta https://www.alidicarta.it/, is an online text portal that allows anyone to write and publish poems on the web. To write one, remembering that the writing program par excellence is Word, first determine the type of verse and its cadence.
When Dorothy Hewett http://www.womenaustralia.info/leaders/biogs/WLE0507b.htm was born in Perth (Western Australia) on a May day in 1923, she could not have imagined that she would become a writer. Bobbin Up, her first novel published in 1959 and based on her experiences working in a spinning mill; it was even translated into Russian and hailed as an example of social realist fiction. After nearly sixty years in business and six children, she died in Springwood (New South Wales) in August 2002. Surrounded by herds of sheep and vast stretches of wheat, she lived on a farm in Western Australia on Lambton Downs until the age of 12.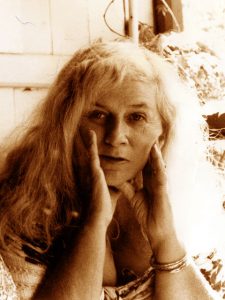 NULLARBOR TEA PARTY – Unfurling our Japanese parasols out in the desert, we arrange our dolls' tea set on an upturned butter box. We have invited the little boy whose father keeps the petrol bowser. He pedals down the empty track, a prince on his tricycle. We pour from the china teapot, one finger extended like ladies.Behind us the stone houses of the abandoned Telegraph Station are disappearing under the dunes.A chimney sticks up like a cry for help. The light off the cracked glass dances like semaphore. The yard is littered with the corpses of death adders killed in some cosmic epidemic; their dried skins rattle in the hot wind. There is no other sound, but the pull of the surf on the other side of the dunes, the dried-out skins of the death adders spinning, the trickle of sand waiting to cover us in.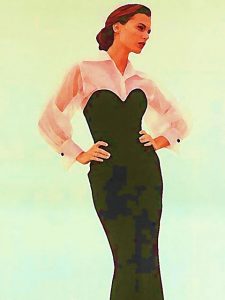 There are those who believe that dressing in a certain color, obviously from head to toe, must be a lifestyle choice https://www.donnamoderna.com/moda/cromoterapia-colori-vestiti-che-fanno-stare-bene. Wearing white, a color that represents cold and silence, expresses the unconscious desire to let oneself go to fatalism, or to a new beginning. Behind the choice of blue, a color that symbolizes calm and inner peace, an unusually solid character can be hidd. Even at the antipodes, of course, the form of extreme minimalism of wearing black means making the claim of one's power visually clear. In the case of Carla Zampatti, an Italian woman who relocate to Australia, however, the female dress must give individuality and style, as well as self-confidence.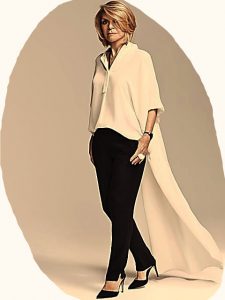 Coming from Italy, she arrived in Australia at the age of eight, immediately noticing, with an all-Italian sensibility, that the local way of dressing could have been improve in design by focusing on the combination of simplicity and bold lines. The Sydney Opera House was under construction when she launched her own fashion brand. Born in Italy in 1942, Carla Zampatti https://issada.com/pages/carla-zampatti settled with her family in Fremantle and Bullfinch. In 1965, she produced her first collection, followed five years later by the founding of Carla Zampatti Limited. Her clothes have been popular since the beginning of her tailoring business. One of her first dresses, created in 1967, was still use by his buyer in 2021. Her daughter Bianca spent her childhood in her mother's studio, cultivated that interest in fashion in Paris, eventually becoming part of the maternal company with her own collections. Committed to commercially sustainable practices, she collaborates with Ethical Clothing Australia.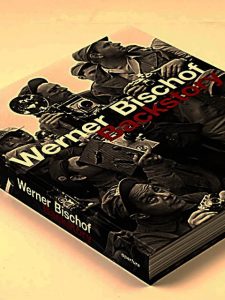 When you get married, the organization of the wedding includes choosing a photographer who does his job in a classic or reportage style. Some photographers prefer to report the coordinates of the place in a corner of their shots, of course, precisely measured by GPS. A protagonist of 20th century photography, the master of reportage Werner Bischof https://wernerbischof.com/, told the beauty of the farthest corners of the world. Max Dupain, an Australian photographer, simply capturing photographs of Sydney, opted for a diametrically opposite perspective.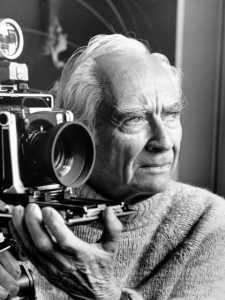 As a gift, he received his first camera in 1924. Born in Sydney (New South Wales, Australia) in April 1911, Australian photographer Max Dupain https://www.maxdupain.com.au/ developed a photographic style aimed at the use of geometric shapes in architecture and industry. From his first photographic shots, his attention was attract by the opportunity to use the human body as if it were stone. Especially interested in photographing architecture and landscapes, as well as beaches and cities of Australia, he lived in Sydney all his life, photographing it from the 1930s until his death.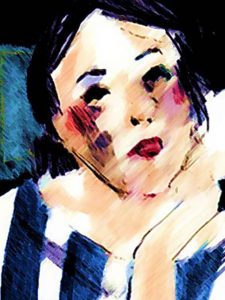 The secret of some comics lies within their naturalness and lightness; that of Superheroes, from the United States has spread all over the world. When drawing in a realistic style, subjects it is represent in a way that is most similar to reality; but with contour lines that, delimit their shapes. Francesca Riccioni and Silvia Rocchi, for example, have decided to illustrate Majorana's secret in a comic book https://rizzolilizard.rizzolilibri.it/libri/il-segreto-di-majorana/. A native of the antipodes, as a boy, however, Murray Ball let himself be influence by Miky Mouse.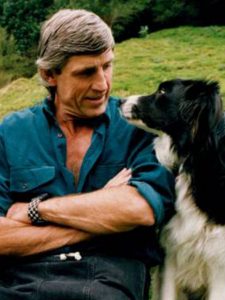 Copying some of Walt Disney's characters, his vocation as a cartoonist was born in childhood. Among the stripes, Murray Ball drew https://cartoonists.org.au/stanleys/halloffame/ball_murray, we remind you of 1972's Thor Thumb and 1980's Ghastly Manor. He invent a cave dweller with glasses, Stanley the Paleolithic Hero, and Bruce the Barbarian. In New Zealand, he created the comic Nature Calls in 1975, but it was not until the year after that, he published the Footrot Flats strip in a Wellington afternoon newspaper.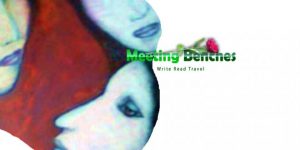 The intellectual properties of the images that appear on this blog correspond to their authors. The only purpose of this site is to spread the knowledge of these creative people, allowing others to appreciate the works. If you want to know our author travel already published, you can type http://meetingbenches.com/category/author_travels/.