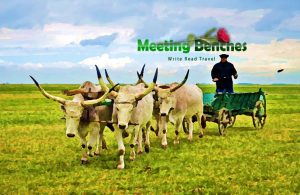 How could human beings live without art? It is why we have chosen some special places, which leave you lasting memories. Before leaving home, we suggest to tune mentally on the subject of this Hungarian trip, memorizing some István Szőnyi's paintings, listening to ByeAlex's music selection, reading a novel by Imre Kertész or some beautiful poems by Lörinc Szabó. If you want to know our "Author's Travels", you can visit our theme park http://meetingbenches.com/category/travel/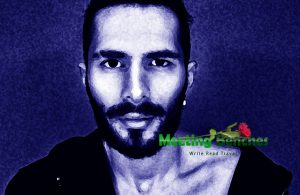 We start in Kisvárda, https://www.triphobo.com/places/kisv-rda-szabolcs-szatm-r-bereg-hungary/things-to-do town located in the province of Szabolcs-Szatmár-Bereg. In 1984, there was born Alex Márta, Hungarian singer known by the pseudonym ByeAlex. He became famous winning the national selection competition for the Eurovision Song Contest in 2013, representing Hungary with the song Kedvesem.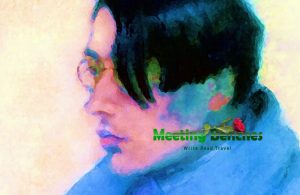 Lőrinc Szabó, a Hungarian poet and translator was born in the spa town Miskolc in 1900. Its territory was inhabited by celestial population, but the first mention of the spa town dates back to 1210 http://www.barlangfurdo.hu/en/cave-bath. Szabó preferred to work for a literary periodical and his first book of poetry – Earth, Forest, God – published in 1922, achieved remarkable success.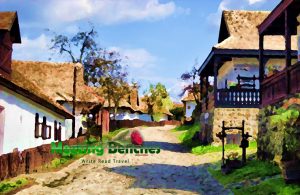 Aggtelek National Park http://www.anp.hu/en is a tourist attraction in Hungary, known for the rich wildlife declared as a biosphere reserve, as well as for the Baradla cave. Immense stalagmite cave is the largest stalactite cave of Europe, part of the World Heritage by UNESCO The Holloko village http://whc.unesco.org/en/list/401 is perched on the Hungarian mountain plateau and is a major tourist attraction in Hungary. The Holloko population, often wearing the Hungarian costumes, perpetuates the local traditions: typical Hungarian crafts and Hungarian gastronomy products in the frame of a typically medieval residential structure, making it an indispensable tourist destination for ethnographic enthusiasts.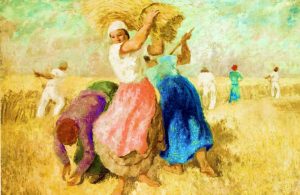 At the Ernst Museum in Budapest, the Hungarian painter Istvan Szonyi had organized the first collective exhibition in 1920, but decisive stage in his life and art was his transfer to Zebegény (a village near the Danube) The Hungarian state offered to his daughter to buy the house, where the painter lived in Zebegény (including pictures and garden) to create a museum. Now visitors can see most of the images there. http://www.szonyimuzeum.hu/szonyi-istvan-memorial-museum István Szonyi was an outstanding figure of 20th century Hungarian painting. He was born in Újpest in 1834 and studied painting with Hungarian painters Ferenczy and Réti.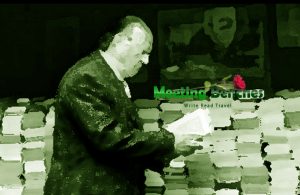 The Hungarian writer Imre Kertész was born in Budapest in 1929. He survived the Nazi extermination camps in 1944, becoming the winner of Nobel Prize for the Literature in 2002. http://www.budapest.com/travel/tourist_information/information_offices.en.html
The Danube and the chain bridge are some of Budapest's attractions, city, which is divided by the Danube River in Buda and Pest. Buda is ancient part, that stands on the hillside and its main attraction is the Royal Palace (seat of the National Picture Gallery). From Buda you can enjoy a stunning view on the Danube. Pest is the new city, on the plain, where tourists like to visit Parliament and the Heroes Square.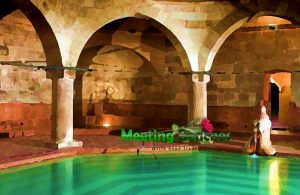 Budapest is known for its 5 thermal springs (Gellert and Szechenyi, Kiraly, Rudas and Lukacs). Really impressive are the Kiraly baths, http://en.kiralyfurdo.hu/ , still functioning as a real Turkish bath (open to men and women on alternate days). Their construction dates back to 1565, and the hands of the Arslan pasha, during the occupation of the Turks in Hungary.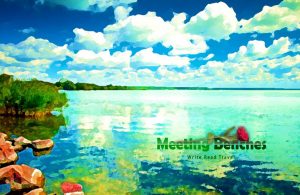 Lake Balaton, http://balaton.gotohungary.com/ is exploited by Hungarians as a true sea, around which have sprung up tourist villages and seaside resorts. Its southern coast – where the waters are lowest – is the preferred destination for families. On the north, one of Hungary's largest thermal springs is located.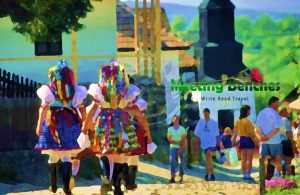 The intellectual property of the images that appear in this blog correspond to their authors. The sole purpose of this site, is to spread the knowledge of these artists and that other people enjoy their works. To pursue this issue, you can digit: http://meetingbenches.com/2017/08/hungarian-creative-journey-pictures/