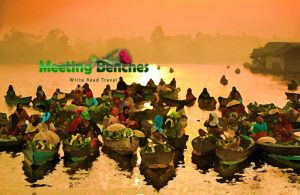 The theme of the cultural identity of a nation is at the center of our Author Travel. Chefs and hoteliers, painters, photographers and sculptors, songwriters, writers and poets, complement each other in creative impulses, affect the perception of any our trip. Even the creative horizon encapsulates the sense of national identity. Starting your journey, add something special to your luggage, something that was born in the country you are visiting: a book, a collection of poems and a musical mix.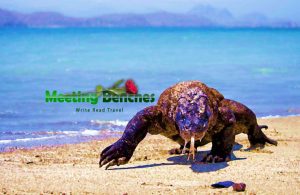 The lush natural environment gives you the opportunity to meet elephants and tigers, but also orangutan. In the protected area of Komodo island, however, there are huge varans. Indonesia, the largest islands on the planet, are islands inhabited by 300 ethnic groups. Https://vimeo.com/198811727 Between Australia and the Peninsula of Malacca, you will find islands with names recalling pirate novels, but also smaller islands, which are more popular by tourists: Bali, Lombok and Flores.
Jalan Mertanadi 22 B, Kerobokan, Bali, Indonesia. They take care not only of the Indonesian artists, but of all the creative people, who live or spend time in Bali. The aim of this art-oriented facility is to work long-term with artists, helping them in their growth path, exposing their works to selected art galleries. The Purpa Fine Art Gallery http://www.purpagallerybali.com/ offers the show of a collection of contemporary art, which includes paintings of established and emerging artists. To find it, you need to go to Ubud, Bali.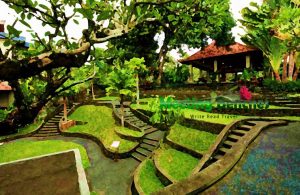 Specializing in modern Balinese paintings and wood carvings, the Puri Lukisan Museum http://museumpurilukisan.com/ is the oldest art museum on the island. It is home of the most beautiful collection of traditional Balinese paintings and wood carvings made on the island. The collection includes important examples of Bali's art styles. Ubud's Balinese (modern and traditional) painting school, after the 1960s, has developed the creativity of nearby villages with different approaches in their artistic expression. http://museumpurilukisan.com/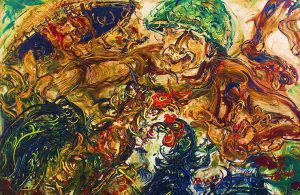 KUSUMA AFFANDI was born in Cirebon (West Java) and became the master of Indonesian painting as well as among the most famous painters also at international level thanks to his distinctive pictorial style. He is known as a painter, who has adhered to abstract expressionism, which is why his paintings are difficult to understand, especially from those who look to the painting world without seeking explanations. Https://www.youtube.com/watch?v=81MjkJhwkPU He was a really prolific painter who painted more than two thousand works of art.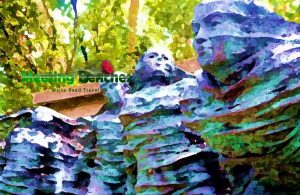 Welcome in Bandung, a place where art lovers share their interests. The Nuart Sculpture Park, http://www.nuarta.com/park.htm presents first the works of the sculptor Nyoman Nuarta (a collection ranging from the beginning of his career to his masterpieces). The park extends over 3 hectares and is specially designed for art lovers, offering unlimited resources to all creative people, who are interested in knowledge. The building is a landmark, a very special place for artists wishing to show their art. Are you a grass craftsman? Want to expose your work? When you arrive in Bandung, you need to visit to this park.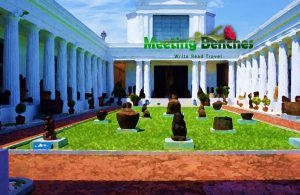 You find that also Jakarta is overcrowded city. This commercial city dates back to the 16th century. Your tour can start in the harbor, to watch the fish market. After you can continue to Batavia's old town, to observe its streets and old houses. Here is a 17th-century fortress, Dharma Jaya Temple and the Great Mosque. In the heart of the city, visit the National Museum of Jakarta. And before leaving see the Jalan Surabaya Market, where can be found every type of souvenirs, even swords.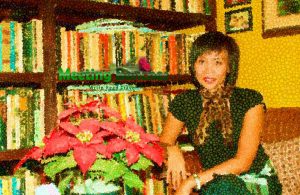 OKA RUSMINI, born in 1967 in Jakarta, is a famous poet and novelist. For her works, she has received numerous national awards. She continues to use her writing focusing on the status of women in patriarchal culture. In 2003, her novel "Earth Dance" was named "The Honorees Writing Literature 2003" by the Ministry of Education, Indonesia.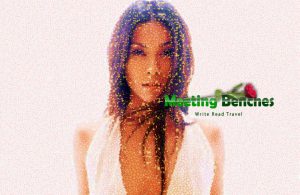 Daughter of a famous Indonesian singer, ANGGUN CIPTA SASMI, was born in Jakarta in 1974. At age 17 she was already an Indonesian star, but she decided to seek the success abroad. After London, she went to Paris. The album got a huge hit (both in France and Indonesia). In 1997, the single "Snow On The Sahara" became an international hit, making her the first Asian singer to succeed on a worldwide scale.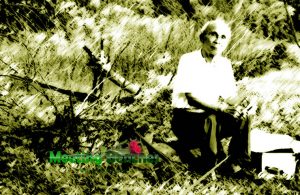 The most "Western" among Indonesian poets has crossed the whole history of young Indonesian literature, even traveling throughout Europe. For the marvel that SITOR SITUMORANG manifests in front of all creation, his work show his ability to have affection in every circumstance. His religious poems are lurking in solitude because he searches for God in his absence.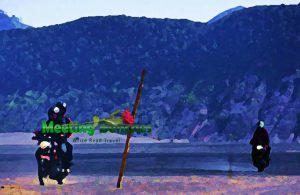 The intellectual property of the images that appear in this blog correspond to their authors. The sole purpose of this site, is to spread the knowledge of these artists and that other people enjoy their works. To pursue this issue, you can digit:
https://www.amazon.com/Crazy-Little-Heaven-Indonesian-Journey-ebook/dp/B00FJRV20G
http://meetingbenches.com/2017/07/different-faces-asia-journey-indonesia-nation-images/