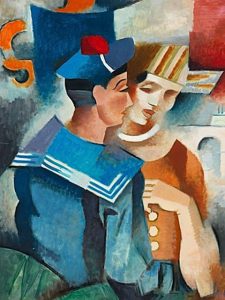 He was a French poet and screenwriter, and his poems remain very popular in the French-speaking world. His poems are often about life in Paris and life after the Second World War. Prévert's first collection of poetry "Paroles" (Words) appeared late in 1945. One of his most famous poems – Barbara – were very popular among French youth in 50-es. In 1925 he began to associate with the surrealists (including André Breton and Louis Aragon). In the 1930s he worked with a theatre company linked to the Communist Party. He began writing film scripts, his first film, appearing in 1932. Some of the movies, which Jacques Prévert wrote are extremely well regarded (such as Les Enfants du Paradis https://www.youtube.com/watch?v=pbQcW9zznv0 and are considered to be one of the greatest films of all time). Prévert adapted several Hans Christian Andersen tales into animated or mixed live-action/animated movies, often in versions loosely connected to the original.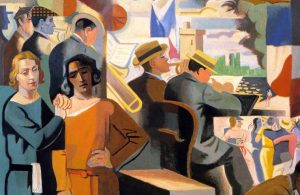 SONG – What day are we? We are every day, my friend. We're the whole of life, my love. We love and we live, we live and we love, and we don't really know what life is. And we don't really know what the day is, and we don't really know what love is.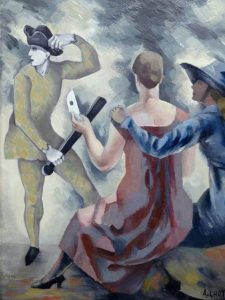 IMMENSE AND RED – Above the Grand Palais the winter sun appears and disappears, like it my heart will disappear and all my blood will go. Go look for you my love, my beauty and find you there where you are.
FIRST DAY – White sheets in a closet Red sheets on a bed, a child in its mother. The mother in agony. The father in the hallway. The hallway in the house. The house in the town. The town in the night. Death in a cry and the child in life.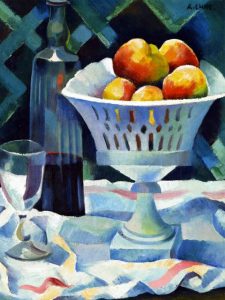 MORNING LUNCH – His put the coffee in the cup, he put milk in the cup with the coffee, he put the sugar in the café au lait. With the little spoon he stirred it, he drank the café au lait and he returned the cup. Without talking hit lit one cigarette. He made rings with the smoke, he put the ashes in the ashtray. Without talking, without a look he got up, he put his hat on his head, he put on his raincoat, because it was raining and he left in the rain, without a word, without a look. And me, I put my head in my hands.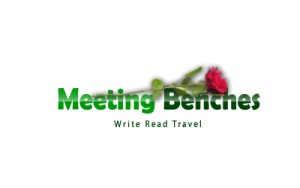 The intellectual property of the images that appear in this blog correspond to their authors. The sole purpose of this site, is to spread the knowledge of these painters and that other people enjoy their works. To pursue this issue, you can digit: https://www.amazon.com/Selected-Poems-Jacques-Prevert/dp/0934834156