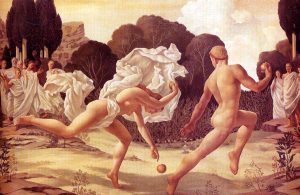 CHARLES MEERE 1/3 – He is best known for his Art Deco style works in particular his iconic painting, Australian Beach Pattern, of 1940). The Australian beach represented a casual freedom. In the interwar, many Australian artists increasingly turned to it for inspiration. After living and studying art in his native England and in France, in 1932/33 he had settled in Sydney, as a mature artist. His art practice encompassed landscape, still life and portraiture, mural design, and black and white illustration.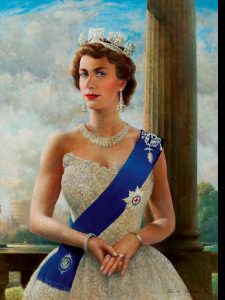 CHARLES MEERE 2/3 –In the late 1930s he taught figure drawing at East Sydney Technical College, where (in accord with European practice), he insisted on fully nude models. His most famous work (Australian Beach Pattern), conceived and executed over the period 1938 to 1940, has achieved a quasi-iconic status in Australia, becoming one of the most popular paintings in the Art Gallery of NSW. His reputation, largely rests on a few works of the late 1930s and early 1940s.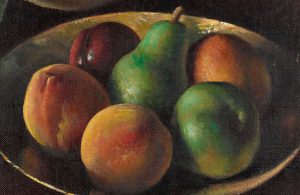 CHARLES MEERE 3/3 – He also worked as a commercial artist (exhibited widely and taught life classes to students). Winning the Sulman Prize in 1938 with Atalanta's Eclipse (a neo-classical interpretation of the Greek myth), he achieved considerable artistic success. Through the 1950s, his landscape subjects indicate travel in the Bellingen area, Lismore, and Tumut (and in 1960 a visit to Tasmania). He died in Sydney on 17 October 1961.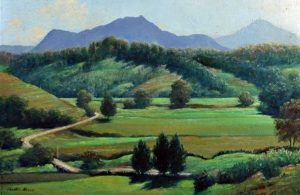 The intellectual property of the images that appear in this blog correspond to their authors. The sole purpose of this site, is to spread the knowledge of these painters and that other people enjoy their works.
To pursue this issue, you can digit:
http://meetingbenches.com/2017/02/your-wild-australia/
http://meetingbenches.com/2017/02/charles-meere-18901961-australian-painter-australian-beach-represented-casual-freedom/