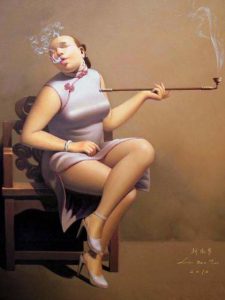 LEO BAO JUN 1/4 – He is a professional painter from China. His works have been featured in a variety of exhibitions in China (including the Shanghai International Art Fair, Shanghai Music Hall Art Show, first prize in a Liaoning Province film poster challenge, and a ShangHai Art Legend Gallery Solo Show). Born in 1963 in China's north-east Liaoning province, he has become a rising star in mainland China's contemporary art scene, as well as gaining considerable recognition abroad through his exhibitions in both the US and Taiwan. His work typically features portraits of Chinese women.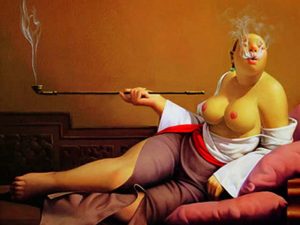 LEO BAO JUN 2/4 – If you are imagining petite women striking delicate, you would be very mistaken. The women in these images? Anything, but petite. Rather they appear beautifully provocative as they lounge across the canvas (in some images, the women wear traditional costume, in others they wear western dress, while in others they appear nude). In a society where smoking has been traditionally a non-female activity, many of the women in his works seem to be very much enjoying a quiet smoke (a taboo for women in China).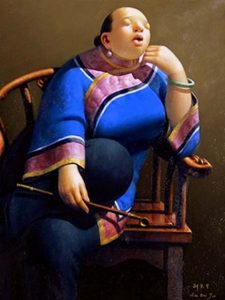 LEO BAO JUN 3/4 – He gently challenges our perceptions of Chinese women, and addresses traditional verses modern ideals. At once meditative and playful, his works are provocative statement pieces that inventively mesh old and new. Leo Bao Jun – artist skill, being an expert, snatches details of the composition and use tonchaschih strokes, bringing them to almost photo-realism. He play with color and texture, light and shadow, making the work a poetic sound. The artist chooses the objects come from traditional Chinese culture, but also adds a western technology.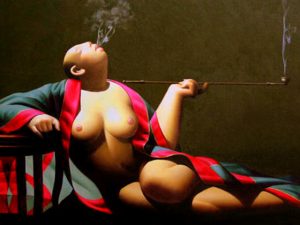 LEO BAO JUN 4/4 – With a deep understanding of Chinese culture, that it integrates it into modern art. And thus he creates aesthetic images that you will remember forever. His unmatched style (made clear in the Pipe-smoking Women series), has made his work the most sought-after in the art market. While being mingled with the tradition of the modern arts, his works not only brim with vitalities, but also with classic mellowness.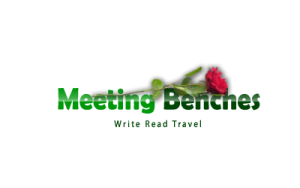 You can see more on Meeting Benches, digiting:
http://meetingbenches.com/2016/12/leo-bao-jun-chinese-painter-typical-features-portraits-chinese-women/