Being one of the few women of Magnum Photos
What struck her about photography was the desire to understand and understand each other, a relentless quest for life. She longed to be recognized for her work, yet throughout her career she often found herself uncomfortable growing professionally alongside her husband. In 1970, in London they planned to stage her first solo show; when she realized that invitations were also on behalf of her husband she decided to cancel the event. Martine Franck https://www.henricartierbresson.org/en/martine-franck/biography/ also claimed to have put her husband's career ahead of her; however, she launched the Henri Cartier-Bresson Foundation to promote the photojournalism of that bulky husband.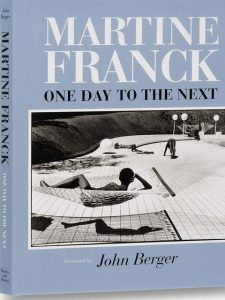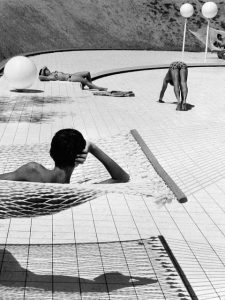 Curves and lines do not only symbolize her photographic art, but above all, by the search for the beauty of the soul and the depth of hearts. Born in Antwerp in April 1938, portrait photographer Martine Franck https://www.artsy.net/artist/martine-franck was part of Magnum Photos for more than thirty years. She was the daughter of a banker and a British woman, she spent her early childhood in London, Long Island and Arizona. She attended Heathfield School, Ascot and studied art history, also because her father often took her to visit art galleries, while her mother sent her postcards depicting her paintings to boarding school. What she liked about photography was the impossible moment to anticipate, the need to look constantly at it, the need to be ready to welcome the unexpected.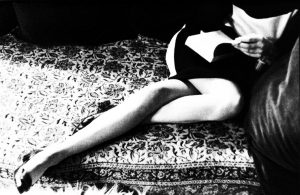 She studied art history in Madrid and at the Ecole du Louvre in Paris, yet, after her graduation thesis on the influence of Cubism in sculpture, Martine Franck https://hundredheroines.org/historical-heroines/martine-franck/ chose to devote herself to photography. Traveling to the Far East, she took pictures of her with her cousin's Leica camera. Back in France, she bought her own camera and became assistant to famous photographers. In 1969, she was a photographer for Vogue, Life and Sports Illustrated, and then she collaborated with the Agence Vu photo agency and co-founded the Viva agency. From her point of view, a photograph was not a lie, nor was it the truth: according to her, it was a subjective impression.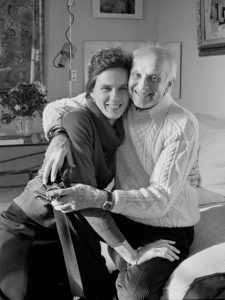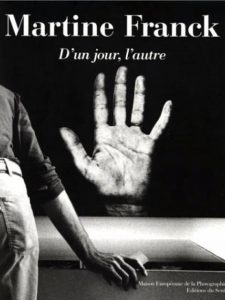 Elegant, but shy, she met Henri Cartier-Bresson while photographing the Paris fashion shows; they married in 1970, had a daughter and were forever together. Martine Franck https://www.amazon.it/Martine-Franck-One-Day-Next/dp/0500542279 joined Magnum Photos in 1980. Five years later, she collaborated with the International Federation of the Little Brothers of the Poor. In the early 1990s, she went to the Irish island of Tory, documenting the local Gaelic community there. In Tibet and Nepal, she photographed the monks' educational system, and back in Paris, she documented the work of a theater director who was staging La Fontaine's fables. Her book One Day to the Next is a photographic retrospective that brings together the themes of childhood and theater, East and old age, portraits, museums and landscapes.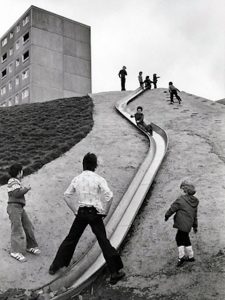 For her, a portrait was a renewed encounter that unnerved, but which then allowed her to capture not only the light in the model's eyes, but also her degree of concentration. She worked outside the studio, used a 35mm Leica camera and preferred black and white film. She was know for her documentary-style photographs of prominent cultural figures as well as remote or marginalized communities. She was able to work empathetically with her subjects, managing to record their expressions on photographic film. Martine Franck https://www.magnumphotos.com/arts-culture/society-arts-culture/martine-franck-le-temps-de-viellir-surrealism-interior-museum/ has published nine books of photographs, which in 2005 earned her the French Légion d'Honneur. She also continued to work after she was diagnose with bone cancer, creating the last exhibition at the Maison Européenne de la Photographie in 2011, with portraits of artists collected from 1965 to 2010. She died in Paris in 2012, at the age of 74 years old.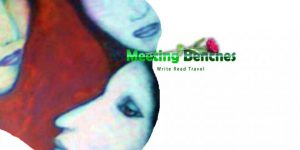 If you want to know already published photographic stories, you can type https://meetingbenches.com/category/photography/. The intellectual properties of the images that appear on this blog correspond to their authors. The sole purpose of this site is to spread the knowledge of these creatives, allowing others to appreciate the works.