A fine art photographer, between Philadelphia and New York City
Look closely: all the protagonists of her images seem to be mask, almost hyperreal; more than photographs, they are staging that explore a world. Her way of photographing dates back to the way the camera was use in the 19th century. The scenes created by Nadine Rovner https://www.nadinerovner.com/ find nourishment in the photography on stage. Her way of working always starts from a perception, and only afterwards, it turns into a scene to be portray. By observing any of her photographs, you too can immediately perceive that within her there are crystallized fragments of meaning, suspended between reality and memory.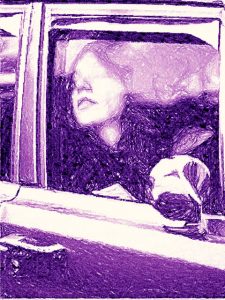 They would like to scream, but her subjects have no voice, only thoughts and emotions. There is always something vulnerable within the characters she portrays. Her first artwork to be offer up for auction in 2020, at Doyle New York, was "Sara and Justin." Structured environments and characters are scenery and protagonists who create her refined visual paradigms of adulthood. As if they were inside a film, Nadine Rovner's photographs https://www.nadinerovner.com/roadtrip contain the indeterminate desire for incompleteness. Her subjects, eternally suspended between solitude and reflection, seem to be constantly searching for a route home.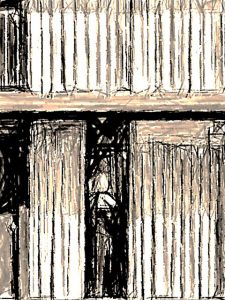 The quality capable of satisfying the soul of her characters is visibly poised between the drama of their expressions and the environment that surrounds them. Born in 1982 and raised in New Jersey, Nadine Rovner https://plainmagazine.com/no-vacancy-nadine-rovner/ earned a BFA in Photography from the School of Visual Arts in New York City. She has exhibited her work throughout the United States, also participating in a photography biennial in Pennsylvania. In recognition of her work, she received a Print Center Award in 2008; she was also included in the Humble Arts Foundation under 31 exhibition.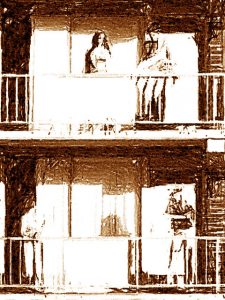 The type of wardrobe and the props he uses interact with his artistic intuition, thus helping to crystallize precious moments of old America into a single image. For the indelible memory of your stay in Philadelphia, nothing better than buying one of her works of art: nothing better than an author photography can help you remember Nadine Rovner and the creative atmosphere that encourages her talent. Choose from "The Things They Say, 2007 https://www.artsy.net/artwork/nadine-rovner-the-things-they-say (archival pigment inkjet print), or "Faye, MarLane Motel, No. 1, 2016 https://www.artsy.net/artwork/nadine-rovner-faye-marlane-motel-no-1, (this too, a beautiful pigment inkjet print of his 'archive).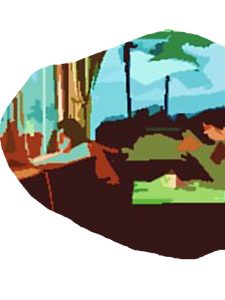 If you want to know photographic stories already published, you can type http://meetingbenches.com/category/photo/. The intellectual properties of the images that appear on this blog correspond to their authors. The only purpose of this site is to spread the knowledge of these creative people, allowing others to appreciate the works.