AT THE GATE OF SPANISH PICTORIAL MODERNISM – Between portraits and caricatures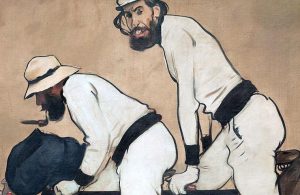 RAMON CASAS I CARBO 1/3 – He was the son of a wealthy family and soon revealed his inclination to art. He had become famous for his paintings on social revolts, but he was also graphic designer of billboard poster and postcards. His 64-year-old parenthesis opens and closes in Barcelona in two months of winter, including portraits and caricatures of the good companies of Madrid, Barcelona and Paris. http://insramoncasas.cat/ He painted and traveled a lot, explaining some publications (he devoted himself to the artwork, making art-nouveau style posters), which made him known in Paris, under the influence of the French Impressionists at the gates of modernism.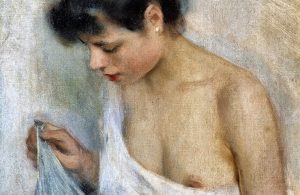 RAMON CASAS I CARBO 2/3 – His 1886's painting (The crowd at Madrid's bullring ring) was the first of many detailed paintings dedicated to the crowds. Https://www.youtube.com/watch?v=bYnzhsTS1bI He spent most of the falls and winters in Paris, and the rest of the year in Spain (especially in Barcelona, but also in Madrid and Granada). He became a prominent figure in the revival of Catalan culture, being one of the first Spanish artists introducing French modernism in Spain. His painting (The Cargo) earned the first prize at the Madrid General Exposition in 1904. Returning to Barcelona he gave his 200 charcoal drawings to the City Museum.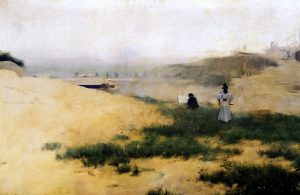 RAMON CASAS I CARBO 3/3 – The world of modernist art in Barcelona opened the place called "Els Quatre Gats" and Ramon Casas had contributed to finance this bar on the ground floor of Casa Martí (building in Montsió Street, near Barcelona's center). The bar hosted art exhibitions, including one of Pablo Picasso's first performances, but the most important part of its collection was a Casas self-portrait, where he smoked a pipe, while pedaling a tandem bicycle with Romeu. The original of this painting is now in the National Museum of Art de Catalunya (MNAC) in Barcelona http://www.museunacional.cat/en An American collector had bought several Casas paintings and in 1916 bought him a home Sitges (now a museum), known as Can Xicarrons. You can admire two of his works "After the Dance" and "After the Bath" (oil on canvas) in Montserrat Museum, Abadia de Montserrat http://www.museudemontserrat.com/en/index.html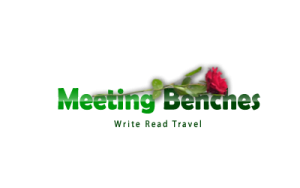 To pursue this issue, you can digit: http://meetingbenches.com/2017/05/inner-spanish-landscapes-creative-path-four-spanish-painters/
The intellectual property of the images that appear in this blog correspond to their authors. The sole purpose of this site, is to spread the knowledge of these painters and that other people enjoy their works.