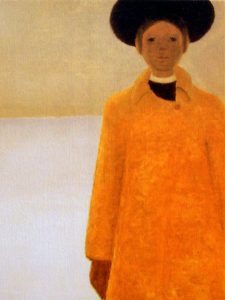 JEAN PAUL LEMIEUX 1/3 – He is considered one of the most important Québec artists of the 20th century. He was born in Quebec City and is admitted to the École des beaux-arts de Montréal, where he won several awards. Growing up in both English and French speaking enviroment, he had all the advantages of privileged childhood. https://www.youtube.com/watch?v=VEU3PXwPAE4 In 1914 he started to make sketches and painted his first watercolour. His figures seem to move in a world of silence and space. http://meetingbenches.com/2017/04/stunning-canadian-landscapes-quebec-region/ In 1955 thanks to a grant from the Royal Society of Canada he spent one year in France.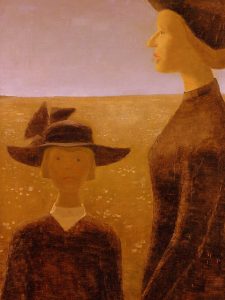 JEAN PAUL LEMIEUX 2/3 – He began exhibiting his works in 1931 (first at the annual Spring Exhibition of the Art Association of Montreal). His works drew inspiration from Québec City and from L'Îsle aux Coudres (Charlevoix region). In his playful universe you can discover also anguish. https://www.youtube.com/watch?v=cH_TcdGXsEk
Using conventional painting technique, he was able to achieve a soothingly pleasant dream-like state. In the 1940s, his major canvases were painted in a self-consciously primitivist fresco style. After a trip to France he moved away from his folkloric influences and his subjects became simplified, into a geometric style.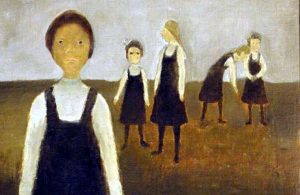 JEAN PAUL LEMIEUX 3/3 – He is elected to the Royal Canadian Academy of Arts in 1966. Beginning 1970 till the end of his life, his work became expressionist. He set out his thoughts on the transition to modernity in art with a broad knowledge of Western art. https://www.youtube.com/watch?v=Kj0mPDfeLhs You can admire his works in the National Gallery of Canada, the Art Gallery of Ontario, the Museum London and the Musée du Québec.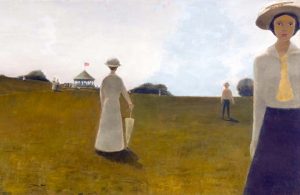 The intellectual property of the images that appear in this blog correspond to their authors. The sole purpose of this site, is to spread the knowledge of these painters and that other people enjoy their works. To pursue this issue, you can digit: http://meetingbenches.com/2017/04/jean-paul-lemieux-19041990-canadian-painter-painting-means-achieve-soothingly-pleasant-dream-like-state/