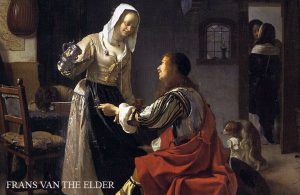 The painting depicting a milkmaid is next to the one, which captured a cook. Woman observing her hands, while sewing. Two astronomers touch the globe with different hands, but also women, who writes letters. Vermeer and the Masters of Genre Painting: Inspiration and Rivalry. The National Gallery of Ireland in Dublin is organising an exhibition in collaboration with the Musée du Louvre, Paris, and the National Gallery of Art, Washington. The exhibition will explore the fascinating network of relationships between Johannes Vermeer and Dutch genre painters of the period 1650–1675.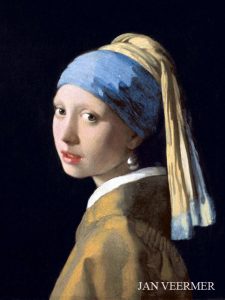 Dates and venues:
20 February – 22 May 2017 – Musée du Louvre, Paris http://www.louvre.fr/en/expositions/vermeer-and-masters-genre-painting
17 June – 17 September 2017  – National Gallery of Ireland, Dublin 22 October 2017 – 21 January 2018 – National Gallery of Art, Washington DC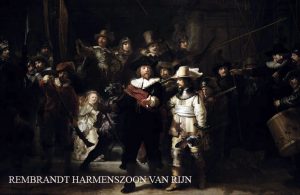 The Paris exhibition invites visitors to take on the role of seventeenth-century art lovers. It combines works of Vermeer with other artists, capturing to represent everyday life in details. Humble characters represented in popular interiors and scenes of daily life, were captured with sophistication in extraordinary paintings. He is one of many
Dutch artists in the 1600s who rejected the traditional art as battles, myths, martyrdoms and preferred to paint a man offering a woman a drink, a servant watching, while her mistress writes a letter, a doctor making a diagnosis. More clearly than ever before, this exhibition reveals the feminisation of art in 17th-century in Holland.
Other major genre painters included Gerrit Dou, Gerard ter Borch, Jan Steen, Pieter de Hooch, Gabriel Metsu and Frans van Mieris. All these genre painters take us into the domestic world, behind the windows of merchant houses, into the spaces, in which women spent their lives 300 years ago.
A  documentary film with the name "Vermeer – The Man His Time His World" is currently in production, to be released in 2017 as one of the events associated with the National Gallery of Ireland's exhibition.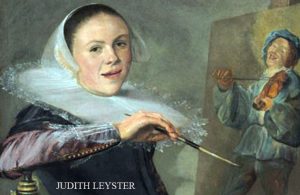 To pursue this issue, you can digit: http://meetingbenches.com/2017/02/painting-dutch-golden-age/
The intellectual property of the images that appear in this blog correspond to their authors. The sole purpose of this site, is to spread the knowledge of these painters and that other people enjoy their works.