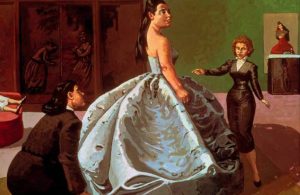 PAULA REGO 1/3 – She is a Portuguese-born visual artist, who is particularly known for her paintings based on storybooks. http://www.tate.org.uk/art/artists/paula-rego-1823 Her style, has evolved from abstract towards representational (where she has favoured pastels over oils for much of her career). Her work, often reflects feminism, always coloured with folk-themes from her native Portugal.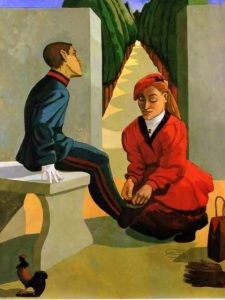 PAULA REGO 2/3 – She paints a world of dark fairy tale, where childhood stories are thin guises for taboo and psycho-sexual intrigue. In her paintings you can discover magical realism rules, where nothing is certain (except the witchy powers of feminism). https://www.youtube.com/watch?v=Pk92lUAsooQ In the late 1980's, she made a series of painting, to explore close family relationships. All the relationships seem dysfunctional (particularly those between the fathers and the daughters).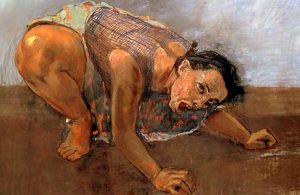 PAULA REGO 3/3 – She is born in Portugal, her work always has a sense of magical realism (quirky contemporary mythologies, pointing to an sexuality, through a feminine view point). The Fitting, is a scene of fairytale romance turned nightmare. She uses loaded imagery and symbolism, to create a surreal mystery. She lives and works in London and she studied at the Slade School of Fine Art (where was an exhibiting member of the London Group (along with Hockney and Auerbach).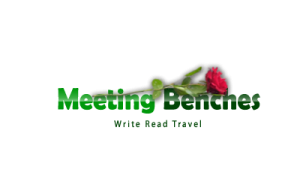 To pursue this issue, you can digit:
http://meetingbenches.com/2017/01/paula-rego-portuguese-painter-painting-world-dark-fairy-tale/