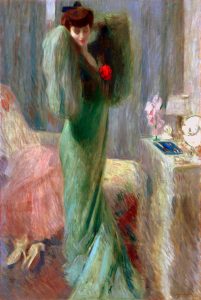 CAMILLO INNOCENTI 1/4 – He was born in Rome, as the son of an architect. He studied at Lyceum, then joined the studios of Domenico Morelli in Naples and Antonio Mancini in Rome. He completed his fine-art studies at the Accademia di Belle Arti, Rome. After 1906, he began to focus on painting mainly feminine figures. In 1915-18, as a second lieutenant he took part in the First World War.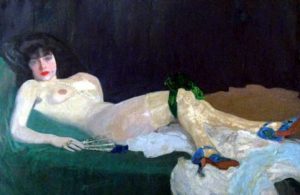 CAMILLO INNOCENTI 2/4 – Back in Italy (after a visit to Spain), he became acquainted with pointillism, which occupied him for a certain period of time. He painted local folk subjects from Abruzzo and Sardinia. He was named academic at the Academy of St Luke. At the 1903 Venice Biennale, he displayed his divisionist works (with an attention to social topics). In 1903 he won the gold medal at the Universal Exhibition in Saint Louis with Two Women.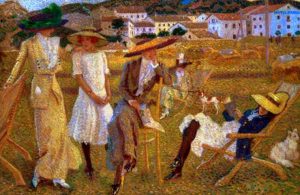 CAMILLO INNOCENTI 3/4 – After World War I, he was called to Cairo to be director of the Academy of Fine Art. That long stay in Egypt, eased the inspiration and the strength of his work. In 1909, his popular subjects constituted less than counterbalanced by the iconography of the elegant and sophisticated woman – from a series of drawings published in 1906 – had become the main theme of his artistic activities.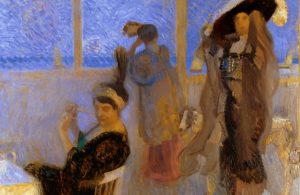 CAMILLO INNOCENTI 4/4 – He has been an interpreter of the taste of the belle époque, illustrating the environments and social rites. You can admire his "The Green Shawl" at the Brooklyn Museum https://www.brooklynmuseum.org/ The apex of his success came in 1910, when he was appreciated by high society and the international market. In 1940 he returned to Italy, but the historical and social changes brought about by the war had canceled her world. Despite three solo exhibitions, he survived in difficult economic conditions.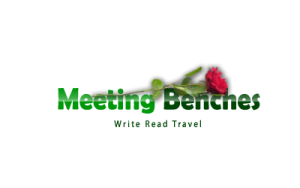 To pursue this issue, you can also digit: http://meetingbenches.com/2016/12/camillo-innocenti-18711961-italian-painter-personal-pictorial-signs-late-impressionism/