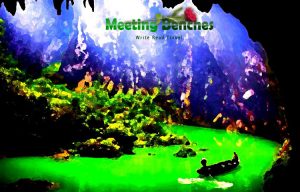 Many people loves to read. Our proposal call any web-traveler to sit into Meeting Benches info@meetingbenches.com to share written emotions, observing new creative horizons. In his book (How to Read and Why), Harold Bloom says that we should read slowly, with love and with our inner ear cocked. By reading a written description, your mind is responsible for creating that image in your head, and the worlds described in books will help you expand your understanding, even while you travel in China.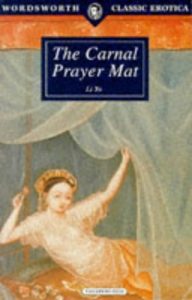 THE CARNAL PRAYER MAT – Li Yu > In the three hundred years since its initial publication, Li Yu's The Carnal Prayer Mat has been widely read in China, where it is recognized as a benchmark of erotic literature and currently enjoys the distinction of being a banned-in-Beijing classic. The story centers on Scholar Vesperus, a handsome orphan and student of Zen. Before taking his monastic vows, Vesperus embarks on a career of licentiousness. His adventures as hero of the boudoir, a champion of sex take both comic and calamitous turns, until eventually he attains enlightenment on the carnal prayer mat. The Carnal Prayer Mat https://www.amazon.com/CARNAL-PRAYER-MAT-YU-LI/dp/0099846306/ref=sr_1_3?s=books&ie=UTF8&qid=1476863854&sr=1-3&keywords=The+Carnal+Prayer+Mat recounts the adventures of a brilliant young student who, endowed with exceptional beauty and grace, devotes himself to a life of pure eroticism. The story concerns one man and six women in a tale of the erotic and moral.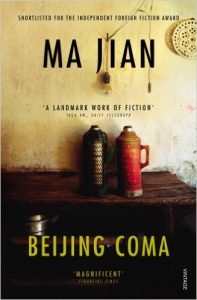 BEIJING COMA – Ma Jian > The 1989 protests in Tiananmen Square were a study in seething unpredictability. Neither the students nor the Communist party seem to have known in advance what positions they were going to take as demonstrations in memory of the reformist Hu Yaobang escalated into a full-scale confrontation between citizens and the government. Dai Wei, a PhD student and protestor in Tiananmen Square in June 1989, was caught by a soldier's bullet and fell into a deep coma. But as the millennium draws near, he begins to emerge from unconsciousness, and to sense the massive changes in his country. At once a powerful allegory of a rising China, and a seminal story of the Tiananmen Square protests, Beijing Coma is Ma Jian's masterpiece. https://www.amazon.com/Beijing-Coma-Novel-Ma-Jian/dp/0312428367/ref=sr_1_1?s=books&ie=UTF8&qid=1476863609&sr=1-1&keywords=Beijing+Coma%3A+A+Novel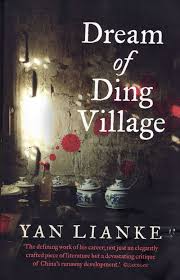 DREAM OF DING – Yan Lianke > Set in a poor village in Henan province (it is a deeply moving and beautifully written account of a blood-selling ring in contemporary China), this book is Chinese novelist Yan Lianke's most important novel to date. Based on a real-life blood-selling scandal in eastern China, that romance is the result of three years of undercover work by Yan Lianke, who worked as an assistant to a well-known Beijing anthropologist in an effort to study a small village decimated by HIV/AIDS as a result of unregulated blood selling. Whole villages were wiped out with no responsibility taken or reparations paid. Dream of Ding Village https://www.amazon.com/Dream-Ding-Village-Yan-Lianke/dp/0802119328 focuses on one family, destroyed when one son rises to the top of the Party pile as he exploits the situation, while another son is infected and dies. The result is a passionate and steely critique of the rate at which China is developing and what happens to those who get in the way.