Expanding upon the themes melancholy, solitude and love.
It is a city in North Korea, only 8 km from the DMZ with South Korea. Kaesong featuring one of the best-preserved "old towns" in the country. The citadel used to have seven gates, but only Nam Gate is left. Here you can also visit Panmunjeom, village divided between two Koreas, the only place on Earth where cold war still is a reality. Souvenirs?  Stores accept US dollars, euros and Chinese yuan. DPRK stamps, books and Korean handicrafts are not expensive. Ginseng grown locally, good buy because of its both quality and low price. Under this sky, Noh Cheonmyeong was born, a woman who loved the lyrical intertwining of solitude.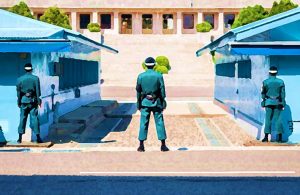 She made her literary debut with publication of her poem, "Nae cheongchunui baeneun". Her first collection of poems evokes a world of nostalgia, through carefully framed recollections of her childhood. In 1934, NOH CHEONMYEONG Noh graduated in English. She was born on a September day, 1912 in Hwanghae-do (Korea). She was a participant a reporter for several newspapers, also working as a lecturer at Sorabol Arts College. During the Korean War, she was convicted of being involved in anti-government activities. Songs of Dee, her posthumous collection, was published in 1958. Her "Self-portrait"and "Deer" are existential explorations of solitude. She died innto a December day, 1957.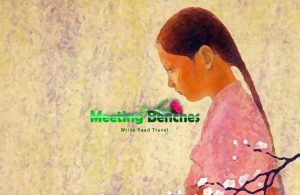 NAMELESS WOMAN – I wish to be a nameless woman way out on a small hillside. With gourd-vines on the roof of my cottage, pumpkins and cucumbers in a hemp-garden, the moon invited into my yard over a fence made of roses, and my arms full of stars; the owl-hooting dark will not make me lonely. In a village where the train never stops, eating millet-cake soaked in a rass basin, talking with a close friend until late at night about the secrets of the fox-haunted mountains, while a shaggy dog barks at the moon, I shall be happier than a queen.
The property of the images that appear in this blog correspond to their authors. The sole purpose of this site is to spread the knowledge of these artists and that other people enjoy their works. To pursue this issue, you can digit: http://library.klti.or.kr/node/35