Between a crater and an Ayurvedic treatment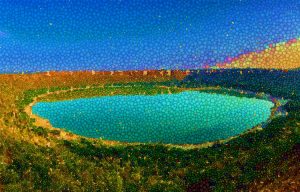 What adds to India's charm is the rich presence of unusual places, far from the normal tourist routes. 50,000 years ago, an asteroid struck a region 150 kilometers from Aurangabad, the Deccan Plateau. Now, Lonar Crater Lake https://www.sciencealert.com/crater-lake-in-india-has-changed-colour-overnight, 1.8 kilometers in diameter and 150 meters deep. it is a special destination, and not only for trekking enthusiasts.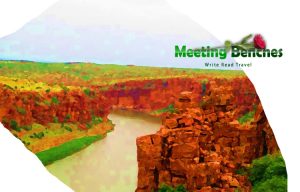 Visiting Andhra Pradesh, see the red granite rocks on the banks of the Penna River https://traveltriangle.com/blog/guide-to-gandikota-fort-grand-canyon-of-india/, 15 km from Jammalamadugu in Kadapa district. Gandikota is a historic village and fortress on the right bank of that river. The fascinating Gandikota Canyon unfolds before your eyes. If you are a history lovers and adventure seekers, apart from the beauty of the gorge, the charm of this fort makes a special visit into this village.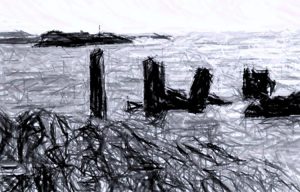 They are a set of four small islands of Santa Maria, in the Arabian Sea, off the coast of Malpe (Udupi, Karnataka). In the year 1498, Vasco da Gama landed here on his journey from Portugal, fixing a cross on one of those islands. What makes one of these islands particularly fascinating https://www.inspirock.com/india/udupi-district/st-marys-island-a145703171, is its geological formation. Formed millions of years ago, when molten lava flowed into the water.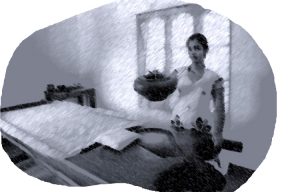 Discovering unusual places in South India, you will face a journey that requires a good spirit of adaptation. In Kerala, the heart of rebirth, you can immerse yourself in the past; also giving yourself an extension of relaxation in a resort specialized in Ayurvedic treatments https://ayuryoga.org/blog/ayurveda-in-kerala-relax-e-benessere-nel-paradise-of-south-india. Give yourself a week of well-being, at the court of the god Dhanvantari, protector of health for 5,000 years.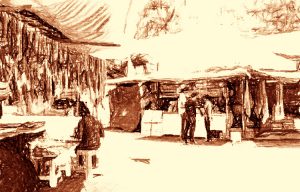 Our trip to unusual India ends in Delhi. If you want to know interesting places, start with Dilli Haat http://www.delhitourism.gov.in/delhitourism/tourist_place/dilli_haat_INA.jsp, a kind of open-air shopping center, in the south of the city. Here, artisans who come from all corners of India are entitled to seats among the stalls assigned in rotation for a nominal fee for a period of 15 days.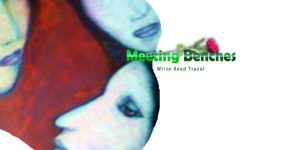 The only purpose of this site is to spread the knowledge of these creative people, allowing others to appreciate their works. If you want to know our travels, you can type http://meetingbenches.com/category/travel/. The intellectual properties of the images appearing on this blog correspond to their authors.