About reception and consumption of fiction, written by women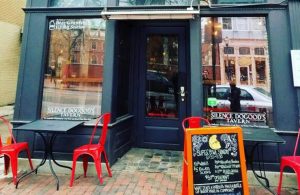 Philadelphia https://www.discoverphl.com/visit/plan-your-trip/visitors-guide/ has a lot to offer about your taste buds. You will have to go near a train station, to the Reading Terminal market to dive into a food market that has a long tradition. Favored by fans, its Downtown Cheese https://readingterminalmarket.org/merchant/downtown-cheese/ offers a huge selection of cheeses and meats through offers of handmade artisan cheeses. You will always find friendly staff at the Silence Dogood Tavern https://www.facebook.com/dogoodstavern/, where you can sit outside reading a Jennifer Weiner novel.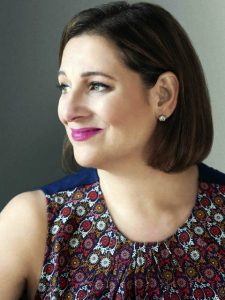 She uses her social media platform to encourage women's voices. Her first published story appeared in 1992. Born into a March day, 1970, she is an American writer and former journalist. Her novel In Her Shoes was made into a movie starring Cameron Diaz. Jennifer Weiner http://www.jenniferweiner.com/ is based in Philadelphia (Pennsylvania), and her debut novel Good in Bed, published in 2001, is based on her young-adult life. She entered Princeton University at the age of 17, receiving Bachelor of Arts in English in 1991.
She has appeared on many national television programs, including Good Morning America. In addition to writing fiction, she is known for live-tweeting episodes of the reality dating shows The Bachelor and The Bachelorette. To date, she is the author of nine bestselling books. Jennifer Weiner https://www.imdb.com/name/nm1497265/ continued to write, freelancing on many publications, until after her first novel was published in 2001. Her sixth novel, Best Friends Forever, was a No. 1 New York Times bestseller.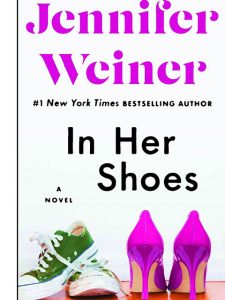 She think it is a very old double standard that that when a man writes about feelings, it is real great literature. For Jennifer Weiner, books by male authors are better received than those written by women. Reading In Her Shoes https://www.amazon.com/Her-Shoes-Novel-Jennifer-Weiner/dp/0743418204, published in 2002, you will know the story of two sisters who have nothing in common, except their shoe size, and a grandmother neither of them ever knew. She can be found on Facebook, on Twitter, on Instagram and, in real life, Philadelphia.
If you want to know writers, you can type http://meetingbenches.com/category/library/, while for poets around the world http://meetingbenches.com/category/poetry/. The sole purpose of this site is to spread the knowledge of these artists and that other people enjoy their works. The property of the images that appear in this blog correspond to their authors.