Brown Boy, the ethically responsible vegan label with a spectacular line-up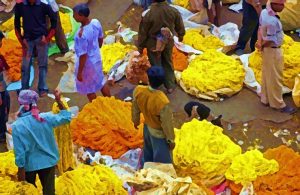 Those made with beautiful silk are worn for religious holidays or ceremonies. This piece of fabric, 1.2 meters wide and preferably 5.5-6 meters long, is made of cotton or synthetic mixed cotton. For being the traditional dress of Hindu women, the sari https://www.quora.com/Which-are-the-best-places-to-buy-sarees-in-kolkata is also worn by women of other religious groups. Associated with grace, in Indian culture it is considered a symbol of femininity. Today, it is the daily garment worn by 75 percent of India's female population. Walking in the creativity of Kolkata, you will not be able to escape the purchase of an attractive shirt designed by Prateek Kayan. Many fashion labels are working towards a zero-waste goal. He switches between India and New York, likes to indulge in photography, fashion and design. Prateek Kayan https://www.linkedin.com/in/brownboy have quit is banking job in New York, to start the world's happiest clothing brand: Brown Boy. This fair-trade label has a spectacular gender lineup, made exclusively with organic cotton. Their prints are create to push the boundaries and to be engaging.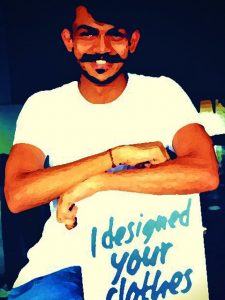 He was partially brought up in Kolkata, but was working in New York. It was in New York that he discovered his love for design and art. Such as he love remember us, everything is ethically made, environmentally sound. Prateek Kayan, the founder of Brown Boy https://www.shopbrownboy.com/, brand leans on recycling to curb wastage. Without use plastic, they only use organic cotton. A large part of theyr collection is made with upcycled fabrics. You too can buy their organic cotton War is over, tee featuring John Lennon and Yoko Ono. Wthout adhere to gender-typical clothing rules, Brown Boy https://lbb.in/kolkata/sassy-and-smart-don-street-e9f108/ size numbers are made with body size in mind. Its creations have a focus on narratives that drive the youth. Owing to its conceptualised designs and prints, Brown Boy's numbers have also found a significant connect with millennials people. Also Woody Allen spotted wearing a tee by the brand. Brown Boy's line features stunning artwork too hand-embroidered, like Elvis T-shirts, made with recycled sequins.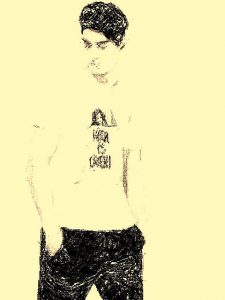 If you want to get to know other creative people who have contributed to enriching international fashion scene, you can type http://meetingbenches.com/category/boutique_travel/. The sole purpose of this site is to spread the knowledge of these artists and that other people enjoy their works. The property of the images that appear in this blog correspond to their authors.