Yekaterinburg's Folk Punk Legend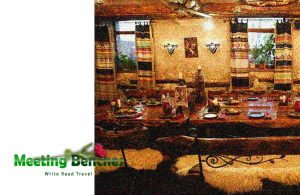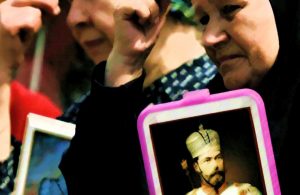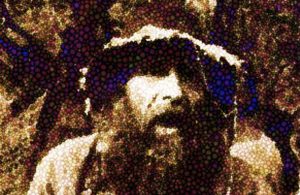 Its menu spans all the Russian classics with no surprises. Visiting Yekaterinburg, do not forget enter Cafe Kuznya https://restaurantguru.com/Kuznya-Yekaterinburg, the fascinating cafe with wooden interiors crafted by a woodwork artist. Here you can read Ekaterinburg: The Last Days of the Romanovs, a vivid account of the final thirteen days of the Romanovs, until 4 July 1918 https://www.amazon.com/Ekaterinburg-Last-Romanovs-Helen-Rappaport/dp/0099520095, when they was killed in this town. Beside you, may be someone who has known Old Man Bukashkin.
He was born into a 1938 September day, spending most of his life in Yekaterinburg. He was one of the first artists who used art as a tool to generate conversation with the public.  Better known as Old Man Bukashkin, Evgeny Mikhaolovich Malakhin roamed around his town robed, with a beard and a t-shirt that read: I am the great Russian poet. He was a folk artist in an Ural's city. He abandoned a conventional lifestyle to dedicate his life to street art, music and poetry: Lonely little crocodilly, lack of love his eyes made teary. If you are from working class, drink just seltzer, juice and kvass.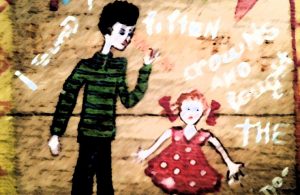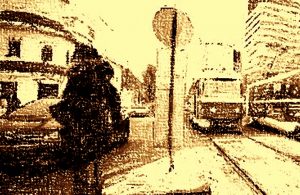 While working as a power station supervisor, he tried his hand at art, taking photographs of street life and of acts of individualism. Gradually his creative practice became his passion. Old Man Bukashkin https://theculturetrip.com/europe/russia/articles/old-man-bukashkin-yekaterinburgs-folk-punk-legend/ had self-published 20 collections of Dadaist poetry, in nonsensical style. He had formed an art collective would get together interpretations of his poetry through song and dance. Annual posthumous exhibitions of his art are run in Yekaterinburg. In 2007-2008, some tramway cars were decorated with his old works.
Through artistic expression, he committed to an alternative lifestyle. He preferred public space to museum and gallerie. He painted slogans, about living harmoniously together, over fences and garbage bins. In this way, Old Man Bukashkin https://www.facebook.com/pg/StarikBukaskin/about/ had bring culture into the public streets. Leaving his paintings on a garage wall or a fence, he had paint the whole city surface, until a 2005 March day, when he died. Special areas on existing fences were granted for his creative use, tradition that exists until now in Yekaterinburg.
If you want to know writers, you can type http://meetingbenches.com/category/library/, while for poets around the world http://meetingbenches.com/category/poetry/. The sole purpose of this site is to spread the knowledge of these artists and that other people enjoy their works. The property of the images that appear in this blog correspond to their authors.