Unique, incomparable, unattainable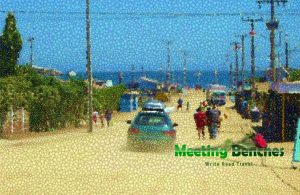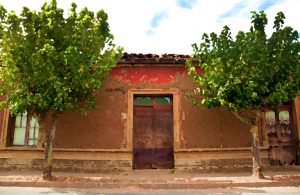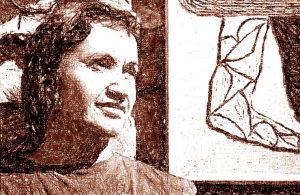 Dressed in simplicity, with long hair on the face marked by smallpox, she sang the difference between true and false. Her father was a music teacher and her mother was a tailor. 4 October, her birthdate, was chosen "Chilean Musicians' Day". Acknowledged as "the Mother of Latin American folk", renewaded Chilean folk music. Violeta Parra https://www.violetaparra100.cl/biografia/, born 1917 in San Carlos (a small town in southern Chile), she was a singer-songwriter and visual artist. To remember her, you can buy Décimas https://www.amazon.com/gp/product/8428601186/ref=dbs_a_def_rwt_hsch_vapi_taft_p1_i0.
She had a tough childhood, because her family lived in poverty.Two years after her birth, the family moved to Santiago, Lautaro and Chillán, where Violeta Parra  http://www.memoriachilena.gob.cl/602/w3-article-7683.html started singing and playing the guitar and began composing traditional Chilean music. She performed in nightclubs (in the Mapocho district), interpreting boleros and rancheras. In 1934, she married a militant communist. Become involving in the progressive movement.
In 1948, she separated and began singing together as "The Parra Sisters", and they recorded some of their works. Year later, Violeta Parra http://www.fundacionvioletaparra.org/ married her second husband, continued performing throughout Argentina. She met Pablo Neruda that would dedicate the poem "Elegia para Cantar" to her. In 1955, she moved to Paris, where performed at in the Quartier Latin. In 1966, she composed Gracias a la Vida, one of the most covered Latin American songs in history. Year later, she committed suicide, with a gunshot.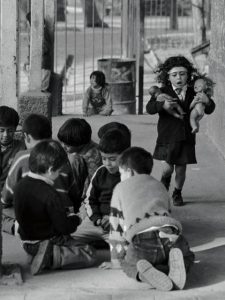 GRACIAS A LA VIDA – Gracias a la vida que me ha dado tanto. Me dio dos luceros, que cuando los abro. Perfecto distingo lo negro del blanco, y en el alto cielo su fondo estrellado, y en las multitudes el hombre que yo amo. Gracias a la vida que me ha dado tanto. Me ha dado el oído que en todo su ancho. Graba noche y día, grillos y canarios, martillos, turbinas, ladridos, chubascos y la voz tan tierna de mi bien amado. Gracias a la vida que me ha dado tanto me ha dado el sonido y el abecedario, con él las palabras que pienso y declaro madre, amigo, hermano, y luz alumbrando la ruta del alma del que estoy amando. Gracias a la vida que me ha dado tanto, me ha dado la marcha de mis pies cansados. Con ellos anduve ciudades y charcos, playas y desiertos, montañas y llanos. https://www.youtube.com/watch?v=w67-hlaUSIs (THANKS TO LIFE – Thanks to the life, that has given me so much. He gave me two stars, when I open them. Perfect I distinguish the black from the white and in the high sky its starry background, and in the crowds, the man I love. Thanks to life, which has given me so much. I have heard that in all its width. Record night and day, crickets and canaries, hammers, turbines, barks, showers and the tender voice of my beloved. Thanks to the life he has given, me so much he has given me the sound and the alphabet, with him the words I think and declare mother, friend, brother, and light lighting the path of the soul I am loving. Thanks to the life that has given me so much, it has given me the march of my tired feet. With them, I walked cities and puddles, beaches and deserts, mountains and plains).
If you want to know writers, you can type http://meetingbenches.com/category/library/, while for poets around the world http://meetingbenches.com/category/poetry/. The sole purpose of this site is to spread the knowledge of these artists and that other people enjoy their works. The property of the images that appear in this blog correspond to their authors.