Realising pictures that have conflicting pairs: East and West, Belief and Love, Life and Death.
What is important about his work is that it shows a very different version of Islam, the Ottoman Empire and the Middle East https://www.youtube.com/watch?v=Lq08-P0QKFo. Throughout his professional career, he continued to paint in the style of his teachers. His father belonged to a family of Chios and always tried to erase his Greek past. OSMAN HAMDI BEY was born in Istanbul on a December day, 1842. He was a prominent cultural figure of the early Turkish Westernization. While his subjects were mostly unique to Eastern urban culture, prominent painter, he worked in the Western style.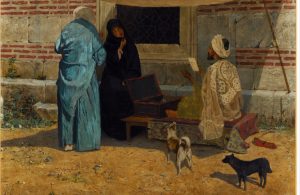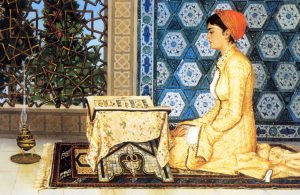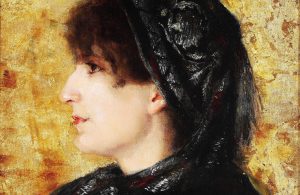 Raised in a Greek family, OSMAN HAMDI BEY was sent to France to continue his studies on law, but he left the Law School for Ecole de Beaux Arts. He trained in the art of painting under French orientalists which they had a great impact on his artistic growing. In 1881, he was assigned as the director of The Imperial Museum, and he founded the Academy of Fine Arts. His 1906 painting (The Tortoise Trainer) https://www.youtube.com/watch?v=ewkPCCXszHQ, holds the record for the most valuable Turkish painting.
He was museum lecturer, founder and archeologist, but he has been best known for work as a painter. OSMAN HAMDI BEY began directly with the Western style https://www.youtube.com/watch?v=8nulg49yiiY, because he was one of the members of a notable family who had converted to Islam, and because received his art education in France. He visited Paris during the Exposition Universelle in 1867 and joined the Turkish exhibition of the event with three paintings. He died Febbruary day, 1910, in Instanbul. If you can get the Pera Museum https://www.peramuseum.org/, is where you can see some of his actual art and find out more information.
The property of the images that appear in this blog correspond to their authors. To broaden your horizon of knowledge about other painters, you can type http://meetingbenches.com/category/paintings/. The sole purpose of this site is to spread the knowledge of these artists and that other people enjoy their works.