Germany, where small creativity amounts add up to something bigger.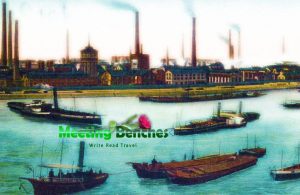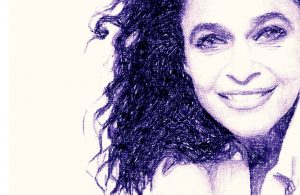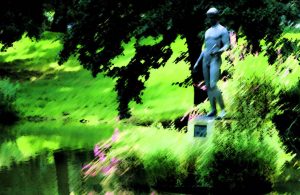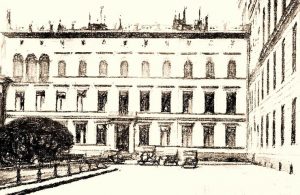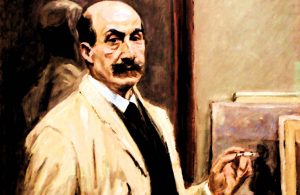 This city is full of history and culture. Charming Ludwigshafen is build on the port west bank of the Rhine River. In its Wilhelm-Hack-Museum, you will see a wonderfull paintings collection of Mondrian, Kandinsky and Andy Warhol. Bodenseeufer https://www.bodensee.de/region/untersee-hegau/konstanz,is a nature reserve located on Lake Constance, where you will find a very serene and natural place. Experience the Rhein-Galerie Ludwigshafen https://www.rheingalerie-ludwigshafen.de/? Yes, of course, because has a very special charm: spacious promenade invites you to enjoy its own gastronomy, into meeting place for culture and events. While walking, try listening to a musical selection by a singer-songwriter who lives right under this sky.
She has been involved in social and charitable causes (such as tolerance, victim protection and civil courage), since the beginning of her career. While opening for acts (such as Status Quo and Ronan Keating), she has collaborated with many musicians, such as Peter Maffay and Edo Zanki. JULIA NEIGEL http://www.julianeigel.com/was born in Bernaul (Siberia), into a April day, 1966. Her family moved back to Germany, where she had become German singer/songwriter, author and producer. Now, she lives in Ludwigshafen am Rhein (Rhineland-Palatinate).
Why do some people appreciate art and others don't? How to make art that people really care about? There is a little critic, that lives inside every artist's mind, a special site where art has the power to change the world. Today we moving in Berlin, looking for creative people and magical atmposphere. In Tiergarten district, the Fritz46 http://fritz46.de/ flaunts a distinctive design, with a series for co-working space. In Berlin, with its objective architecture, a three-storey house look clear and sober to its contemporaries, an historic house of a painter reflects the events of the last two centuries in Germany. In 1857, his father bought the house at No. 7 Pariser Platz, https://www.berlin-wilhelmstrasse.de/max-liebermann-haus-1998/, where he and his wife and daughter moved to the second floor of the house.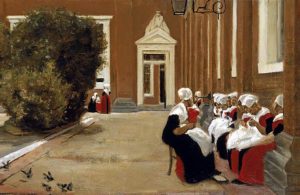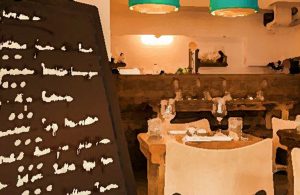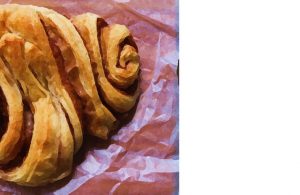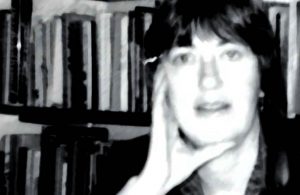 MAX LIEBERMANN attended the Weimar Art School direct simplicity of his first exhibited picture presented a striking contrast to the romantically idealized art then in vogue. The foremost proponent of Impressionism in Germany he had born in Berlin into a July day, 1847, he become painter and printmaker who is know for his studies of the life and labour of the poor. He spent summer of 1873 in Barbizon (near Paris), where some painters had been working since the 1830s. His 1978 oil on canvas an Old Woman with Cat (dimensions: 96.5 × 74.9 cm), was sold to the J. Paul Getty Museum, 1987.
Cheap foodstuffs cause Ninety per cent of the diseases known to man. So, do not never forget: you are what you eat. Hamburg has a sophisticated, culturally open vibe. Numerous Hamburg restaurants www.hamburg.com serve German food favorites (like Currywurst), as well as Hamburg food specialties (like Franzbrotchen). The restaurant's minimalistic Jellyfish dining room http://jellyfish-restaurant.de/en/ you offer menu casually presented on a handheld chalkboard (five-course menu featured Oysters, Sardines, Jellyfish, Monkfish, Plaice, Mussels and Salmon). In this city, a young girl destined to become a poet, she ate franzbrötchen (sweet roll of puff pastry, with butter and cinnamon).
Her poems are extremely intricate and layered. Currently she resides in a retirement community in Chicago, but she immigrated to America at the age of 15, where her father was a professor at Evansville College. She won the Pulitzer Prize in 1997. LISEL MUELLER was born in Hamburg on a February day, 1924, becoming German-American poet. In the 1960s, she and her husband built a home in Lake Forest (Illinois), where they lived for many years. While at times possessing a sly humor, there is an underlying sadness in much of her words.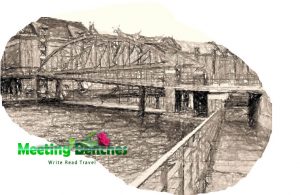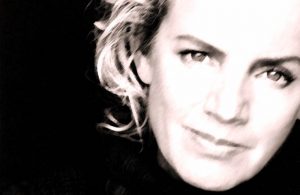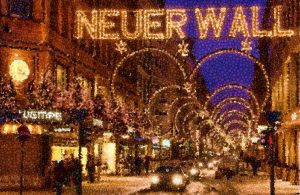 Hamburg residential quarters on Zollkanal, now protected as a World Heritage Site, you can offer Speicherstadt, the City of Warehouses, with an atmosphere all its own, where to walk through red-brick canyons. North of the Reeperbahn for a walk, looking for its walls coated in graffiti. You will come across unusual shops. Some of the best parties they are organised by local art scenesters, just do a bit of digging online and see what you can find. Fashion's souvenirs? Neuer Wall is a Hamburg upmarket shopping street; 1,200 m of shop-fronts with luxury brands.
Born in Wesselburen into a November day 1943, JIL SANDER https://www.jilsander.com/is a German fashion designer, the founder of fashion house Jil Sander S.p.A. She moved on to New York as a magazine fashion writer, but after father had died unexpectedly, at age 21 she came back to Hamburg. Today, her label display the same androgynous, clean-lined aesthetic that made her famous. Aged just 24, she had opened her first store in 1967, but it was with the advent of '90s minimalism that her style really came into their own. She studied at Krefeld School of Textiles and was a foreign exchange student at Los Angeles University of California.
If you want to know our "author's journeys" already published, you can type http://meetingbenches.com/category/boutique_travel/.The property of the images in this blog correspond to their authors. The purpose is to spread the knowledge of these artists and that other people enjoy their works.