When a mansion become an art-filled hotel.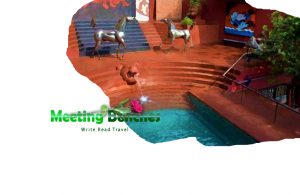 To know the deep roots of this country, you need two things: a place to stay and an artist who talks about the connection between art and Peruvian nature. Once home to the Peruvian sculptor, to enter Casa Taller Víctor Delfin www.secondhomeperu.com, is remaine close to an artist imaginative word. This guesthouse is nestled conveniently in the heart of Barranco, Lima's arts district. You too can look around gardens, terraces and ocean views. Arriving into the Tokio Galería (115, Piso 1 Jirón, Adolfo King, La Punta), you too can enter the Víctor Delfín Galería http://www.victordelfin.com/en/.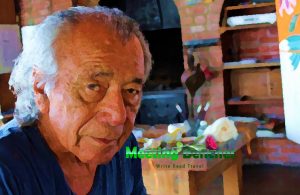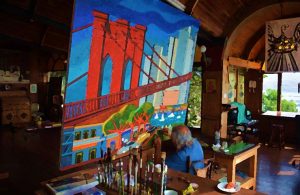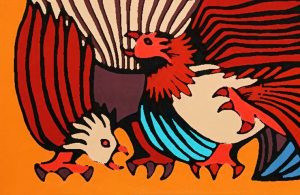 His art, springs from roots in the heart and wings in the subconscious, has captured the sensitivity of Peruvian Indian relationship with natural forces. His art can also have a strong political theme, around the corruption and authoritarianism Themes. His art is present in major museum and private collections. Best known for his monumental The Kiss (a large sculpture in the Love Park of Lima, where he is born in a December day, 1927, VICTOR DELFIN become one of the leading sculptors and painters in Peru.
There is magical halo that encircles his compositions, where paintings of birds reveals the depth of his pre-Hispanic mythological roots. He took it upon himself to ensure the continuity of a creative subordinated to the modernist idealism. His creativity works with wood and metal, canvas, acrylics and aluminum. His studio, in the artistic Barranco District of Lima, is now a bed-and-breakfast, run by his daughter. Do not forget: there is no more intimate way to get to know VICTOR DELFIN than spending a night in his family home.
At 14, he won a scholarship to art school, and eight years later, he chose the Peruvian city of Ayacucho, where he learned what art was all about. VICTOR DELFIN was the youngest child in a poor family in a fishing village. In 1958, he graduated from the National School of Fine Arts in Lima. After a stint as an art teacher, he set up his workshop in Barranco. In 1967, he was awarded first prize in the Folk Art biennial in Lima, exerting great influence over the development of Peruvian art. He found the source of his inspiration in the ancient Paracan culture of Peru.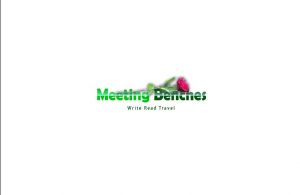 To pursue this issue, you can digit: http://victordelfin.com/en/. The property of the images that appear in this blog correspond to their authors. To broaden your horizon of knowledge about other painters, you can type http://meetingbenches.com/category/paintings/. The sole purpose of this site is to spread the knowledge of these artists and that other people enjoy their works.