No sex without love. It's hard law in my heart.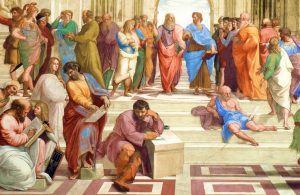 What are the most beautiful works of painter Raphael to see in Rome? In Vatican City, entering the Stanza della Segnatura you can admire "The School of Athens", a large fresco with a base of 770 cm. Many of the philosophers who are portrayed there are coeval personalities with Raphael (Leonardo da Vinci, Michelangelo, Sodoma and Raphael himself). The death of Raphael came in 1520, at the height of his success. On his grave (in the Pantheon of Rome), you can read this epitaph: here lies Raffaello from him, when he lived, nature feared to be defeated, now that he is dead, fears of dying. In September 1833, after five days of work, between the general emotion of the researchers, his skeleton reappeared intact. The death of Raphael came in 1520, at the height of his success.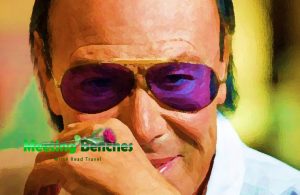 Historians say that the "canto a stornello" was born in Rome in the 13th century. Originally, they were improvised nursery rhymes, which over the years underwent evolutions, to become stories handed down from generation to generation. Among the first to reconquer that dialect, was the Roman singer ANTONELLO VENDITTI, http://www.antonellovenditti.it/ with the song "Roma Capoccia". He studied piano in his youth, and made his debut in the music world in the early 1970s. He was born in a March day, 1949, becoming famous singer-songwriter for the social themes of his songs. He made himself noted for sung in Roman dialect, also his "Roma Capoccia" (a declaration of love for his city).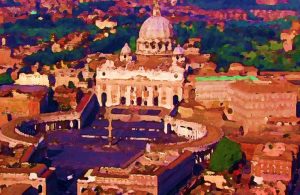 ROMA CAPOCCIA – How beautiful you are oh Rome in the evenings, when the moon reflects itself inside the big fountain, and the couples desert the streets. How beautiful you are oh Rome when it rains. How great you are oh Rome when it's dusk, and the orange turns red on top of your seven hills, and the windows are like numerous eyes that seem to tell you: how beautiful you are! Today it feels like if time had stopped here, I see the majesty of the Colosseum, I see the sanctity of the big Dome, and I am more alive and I am better. No, I'll never leave you. Rome, head of this infamous world a carriage drives away two foreigners, a second-hand dealer asks you if you've got some rags, the bedraggled sparrows are nightingales. I was born in Rome. I discovered you this morning.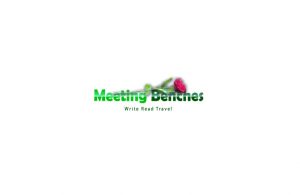 The property of the images that appear in this blog correspond to their authors. The sole purpose of this site, is to spread the knowledge of these artists and that other people enjoy their works. To pursue this issue, you can digit: https://www.youtube.com/watch?v=YZLnGNrsCYg